Job Resources
Looking for a job? The Library is a great place to start your job search, with resources for discovering a new career path, gaining new job skills, creating a cover letter and resume, and finding job opportunities. Free job search and career development programs, special job search computers, and staff help are available in the Library's Job Resource Center located on level 7 at the Central Library.
Get Started with Your Job Search
We have partnered with WorkSource Seattle-King County to become a WorkSource Connection Site. WorkSource Partners are equal opportunity employers and provide employment and training services. Auxiliary aids and services are available upon request for persons with disabilities.
We have job search resources you can use for free, on our computers or anywhere with an internet connection.
Visit WorkSource Seattle-King County
For additional assistance, connect with WorkSource Seattle-King County to receive job seeker services.
Job Search Resources
Employers often advertise job openings in three ways:
Individual company websites - Interested in a job at a specific company? Look on the company's Web site.
Industry trade websites & listservs - Trade associations advertise jobs online. We can help you identify trade associations for your industry.
Local and national job websites – the following is a list of local and national job search sites.
Here are a few examples:
Job Skills
We offer many opportunities for gaining new job skills through online learning, including LinkedIn Learning and Microsoft Imagine Academy.
Learn basic job skills in this series of virtual workshops.
Basic Resume
Career Exploration
How to Write a Cover Letter
Interview Skills
LinkedIn for Beginners
Online Resources - Career Discovery & Job Skills
AARP Senior Community Service Employment Program - The Senior Community Service Employment Program (SCSEP) is the nation's oldest program to help low-income, unemployed individuals aged 55+ find work.
Apprenticeship & Nontraditional Employment for Women - ANEW helps women learn more about construction trades and industrial careers in King County though free job counseling, financial support and workshops.
CareerOneStop - The U.S. Department of Labor sponsors this website that tracks wage and salary information by occupation, location, and highest paying jobs.
Occupational Outlook Handbook - Find educational requirements, earnings, working conditions, and hiring outlook for a full range of job types.
O*NET OnLine - O*NET OnLine has detailed descriptions of the world of work for use by job seekers, workforce development and HR professionals, students, researchers, and more.
O'Reilly Complete Public Library - Improve your computer and business skills. Access nearly 50,000 titles, including 7,000 videos about computing, databases, programming, web design and more. Formerly Safari Books Online.
Puget Sound Welcome Back Center - Puget Sound Welcome Back Center provides support for internationally educated professionals entering the job market in their field of study.
Washington Career Bridge - Career Bridge is a state government website with education programs, career quiz, and labor market data.
Washington State Labor Market Info - The Labor Market and Economic Analysis team provides data and analysis of Washington state's employment conditions, economy, job market and workforce.
WOIS/The Career Information System - WOIS provides Washington state information on salaries, educational programs, schools and training requirements for various jobs. Includes tools to help you choose a career.
WorkSourceWA.com - WorkSourceWA.com is your entry point to the WorkSource system. It offers all the industry-leading expertise of Monster.com, access to thousands of jobs and advanced job search tools, and connection to local WorkSource offices for expert job search assistance.
Technology Certification Exams
We have partnered with Washington State Library to offer free Intuit, Information Technology (IT) Specialist, Microsoft Certified Fundamentals, and Microsoft Office Specialist certification exams as a part of the Microsoft Learn program to those that currently live, work or attend college in Washington State.
Cover Letter & Resume
Find resources to help you create winning cover letters and resumes.
Indeed.com - Easy and Free Resume Builder - Create your resume in minutes with Indeed's free resume builder. Download it to your computer or use it to apply for any job.
Jobscan Resume Builder Tool - Jobscan's resume builder is the easy way to create a winning resume that's perfectly tailored for the job and formatted for pesky applicant tracking systems (ATS).
Resume Builder - This easy to use resume builder from the Workforce Development Council of Seattle-King County will help you create a professional resume.
Workshops - Attend no-cost workshops including Resume & Cover Letters, Interviewing, and more from our WorkSource partners.
Tutor.com Career Center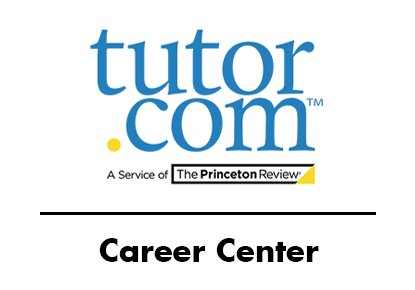 Connect to a career tutor in English, Spanish or Vietnamese for assistance with job searches and career resources.
Find job opportunities online
Send your cover letter or resume to a tutor and receive feedback within 24 hours.
Get help completing an application
Practice and prepare for an interview