Amenities Highlights
Free Public Computers
Wi-Fi
Air Conditioning
Meeting Room
Study Rooms
FlexTech: Laptops & iPads
Outdoor Patio
Free Parking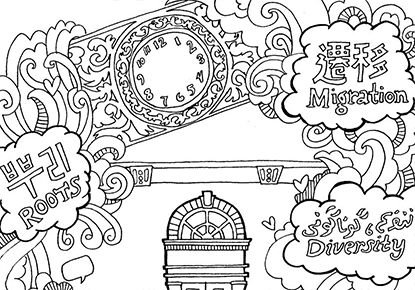 Download a branch coloring sheet
You can download and print a coloring sheet for your branch. Coloring sheets are available for all 27 Library locations.
About the Greenwood Branch
The current Greenwood Branch opened Jan. 29, 2005. After consulting with the community, the Library bought a house next to the old branch and demolished them both to make room for this larger branch. The new branch features windows along the east wall with views of the Cascade Mountains.
Greenwood Branch photo gallery