Online Learning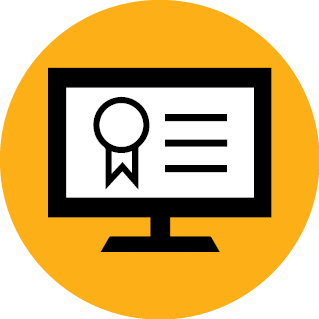 Take free online classes to master a new software program or learn English and more than 70 other languages.
Online Learning Resources
Learn a new skill at your own pace, with thousands of courses covering animation, business skills, marketing, design, photography, programming and much more. Library ID for the mobile app (all lowercase): seattlepl
Want to improve your conversation skills in another language? This interactive tool offers more than 70 languages, including English, for children and adults.
Prepare for school or career by improving your knowledge of Microsoft products and technologies. Basic skills, advanced training and certification are available. Account registration required.
Improve your computer and business skills. Access nearly 50,000 titles, including 7,000 videos about computing, databases, programming, web design and more. Formerly Safari Books Online.
Learn American Sign Language (ASL) online with this visual dictionary. Searchable by word or phrase. Create word lists, flash cards, and quizzes.
Log in with a Library card to get free online tutoring from live tutors for K-12 students, as well as adult learners and job seekers.