Amenities Highlights
Free Public Computers
Wi-Fi
FlexTech: Laptops & Tablets
Air Conditioning
Areas for Children and Teens
Free Parking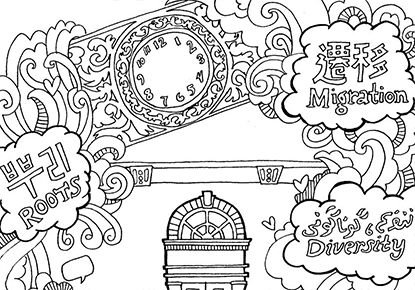 Download a branch coloring sheet
You can download and print a coloring sheet for your branch. Coloring sheets are available for all 27 Library locations.
About the Wallingford Branch
The relocated Wallingford Branch opened Jan. 29, 2000. It shares space in the Solid Ground building, which consolidates community services and volunteers under one roof. The branch features five colorful neon signs in the windows that represent library activities.
Wallingford Branch photo gallery