Amenities Highlights
Free Public Computers
Wi-Fi
Air Conditioning
Meeting Room
Study Rooms
ESOL Collection
Free Parking (temporarily closed)
Multi-Stall Single-Gender Restrooms
Book return slot is located on the east wall of the building, facing 28th Ave. NE., to the right of the entrance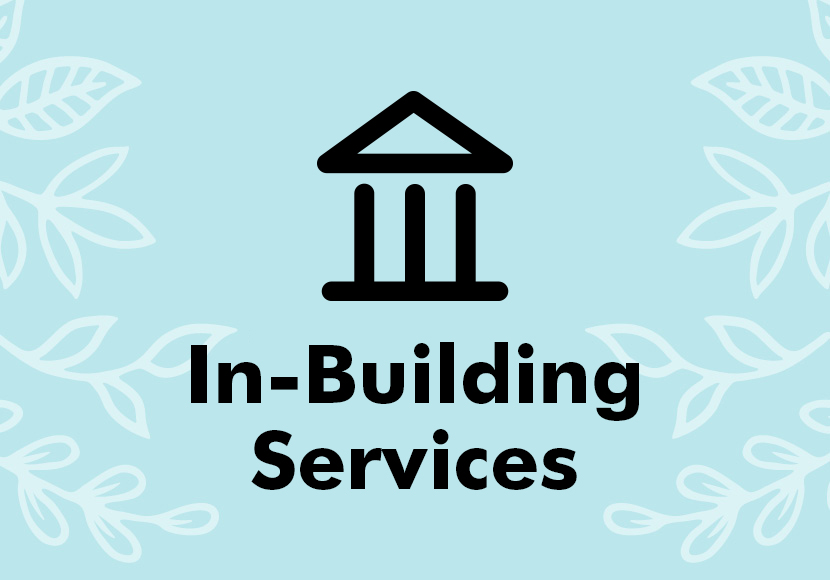 Road to Reopening
Some Library locations are accepting book returns and offering curbside and in-building services, as well as public restroom access during limited hours. Find out more about the Library's current services on our Road to Reopening page.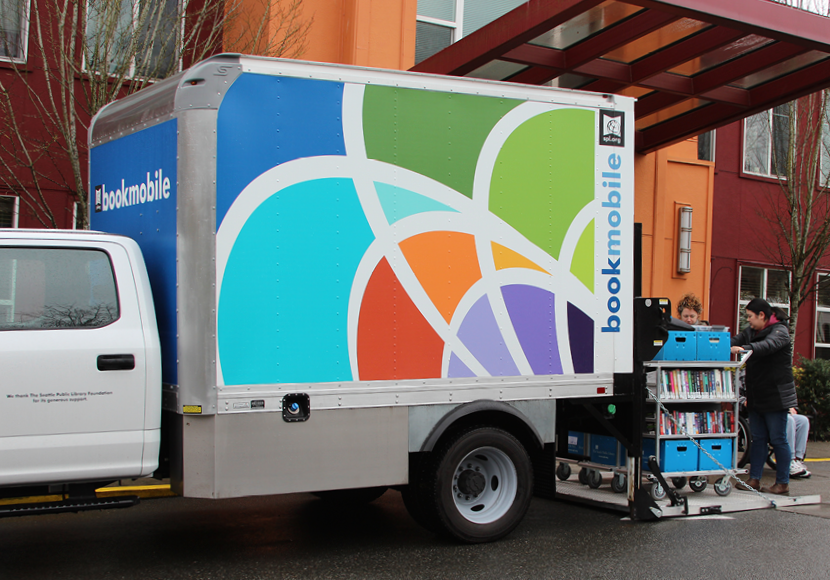 Bookmobile Schedule
We have books for all ages and art activity kits for kids at our weekly stops in Georgetown and Sand Point.
About the Lake City Branch
The current Lake City Branch was expanded and reopened Oct. 22, 2005. It is part of a municipal center that also includes a City of Seattle Customer Service Center, park and parking garage. The building has a grand entrance courtyard with bronze gates by renowned Seattle artist and sculptor George Tsutakawa.
Lake City Branch photo gallery