Amenities Highlights
Free Public Computers
Wi-Fi
Air Conditioning
Meeting Rooms
Hugh and Jane Ferguson Seattle Room
FriendShop
Chocolati Coffee Cart
Paid Parking
Single-Occupant All-Gender Restroom
Multi-Stall Single-Gender Restrooms
Multi-Stall Single-Gender Children's Restrooms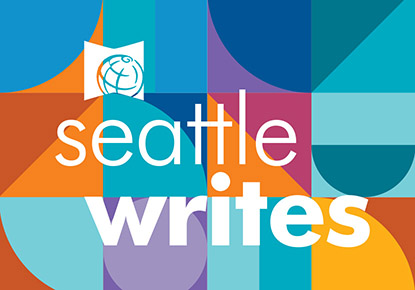 Seattle Writes
Our Seattle Writes program offers you time and space to experiment and improve your creative writing. We offer year-round drop-in writing circles, a fall series of classes, and recordings available anytime.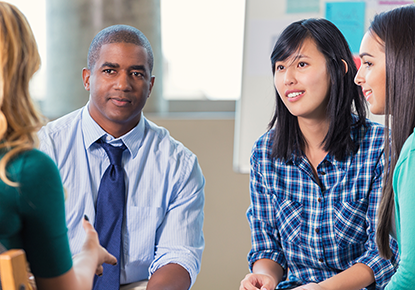 English for Speakers of Other Languages (ESOL)
Find help with basic math or prepare for tests. We offer in-person tutoring, informal conversation groups, classes, and online learning options to suit all learning styles.
About the Central Library
The new Central Library opened May 23, 2004. The 11-floor building contains an innovative "Books Spiral," a 275-seat auditorium, and open spaces where patrons can meet, study, search the web or read. The Library has centers for children, teens and adult readers, along with expanded collections and a large computer lab. It also has underground parking for about 143 vehicles.
Central Library Photo Gallery