Amenities Highlights
Free Public Computers
Wi-Fi
Meeting Room
Study Carrels
Free Parking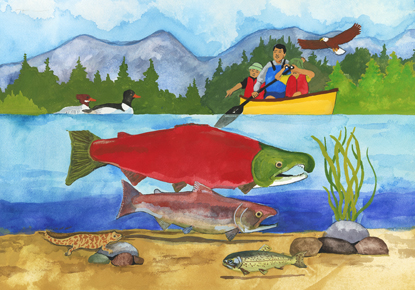 End of Summer Celebration
Join us as we celebrate the end of our Summer of Learning program Make a Splash! Adventures with Water, featuring family-friendly entertainment and treats.
About the West Seattle Branch
The renovated West Seattle Branch opened April 3, 2004. At this Carnegie library, tall ceilings contribute to a sense of openness. Rich detailing and use of wood throughout the interior add to the warm, historic feel.
West Seattle Branch photo gallery