Amenities Highlights
Free Public Computers
Wi-Fi
Adaptive Equipment
Meeting Room
Free Parking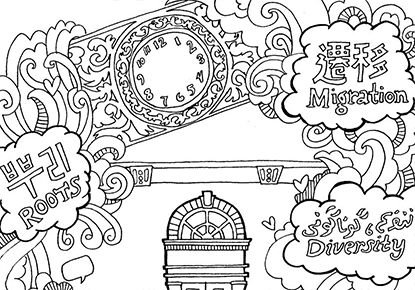 Download a branch coloring sheet
You can download and print a coloring sheet for your branch. Coloring sheets are available for all 27 Library locations.
About the Green Lake Branch
The current Green Lake Branch was renovated and reopened March 6, 2004. Tall ceilings contribute to a sense of spaciousness and rich detailing and use of wood throughout the interior adds to the warm, historic feel of the branch.
Green Lake Branch photo gallery