About Seattle Reads 2018
Read Homegoing by Yaa Gyasi for Seattle Reads 2018.
About 'Homegoing'
Homegoing by Yaa Gyasi (Vintage, 2017)
Homegoing follows the parallel paths of two sisters, born in Ghana in the eighteenth century, each unaware of the other. One marries an Englishman and leads a life of comfort. The other is captured in a raid on her village, imprisoned, and enslaved.
We meet their descendants through eight generations and two continents: from the Gold Coast to the plantations of Mississippi, from the American Civil War to Jazz Age Harlem. This extraordinary novel illuminates slavery's troubled legacy both for those who were taken and those who stayed-and shows how the memory of captivity has been inscribed on the soul of our nation.
Homegoing was the winner of the PEN/ Hemingway Award, and the National Book Critics Circle John Leonard Award, as well as a New York Times and a Washington Post Notable Book. It was named One of the Best Books of the Year by Oprah.com, NPR, Time, Entertainment Weekly and Esquire.
"Thanks to Ms. Gyasi's instinctive storytelling gifts, the book leaves the reader with a visceral understanding of both the savage realities of slavery and the emotional damage that is handed down, over the centuries. . . . By its conclusion, the characters' tales of loss and resilience have acquired an inexorable and cumulative emotional weight."
-The New York Times
About Yaa Gyasi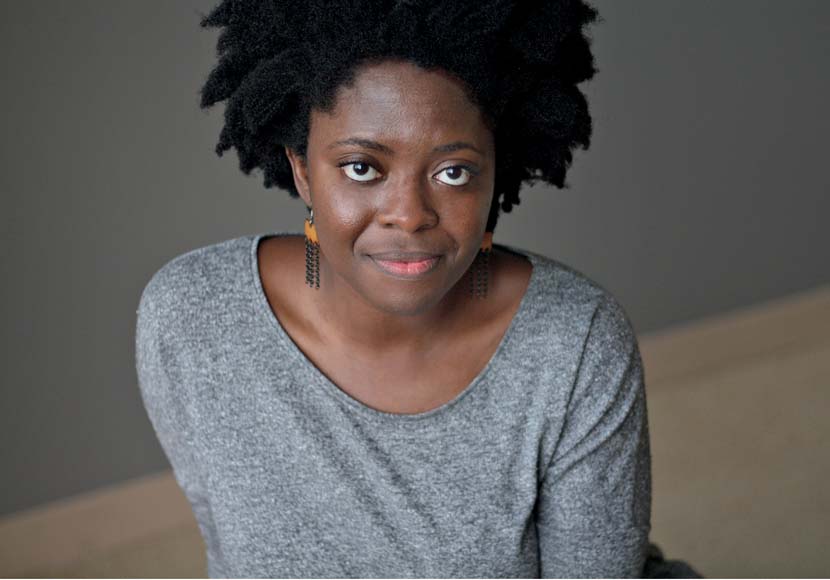 Yaa Gyasi was born in Ghana and raised in Huntsville, Alabama. She holds a BA in English from Stanford University and an MFA from the Iowa Writers' Workshop, where she held a Dean's Graduate Research Fellowship. She lives in New York City.
An important new literary voice, Gyasi's writing has been praised by National Book Award winner Ta-Nehisi Coates as "an inspiration" and "what happens when you pair a gifted literary mind to an epic task." In September 2016, she was chosen by Coates as one of the National Book Foundation's "5 Under 35" honorees. Personable and intimate, Gyasi's lectures explore contemporary craft, cultural identity, and the complex racial landscape of America's past and present.
Seattle Reads 2018 Highlights
Community Involvement
We prioritized engagement with the African American community by working with community partners to distribute books and host engaging events, including:
Northwest African American Museum
Black Heritage Society
LANGSTON
African-American Writers' Alliance
The Griot Party Experience
Program Metrics


We distributed 1,800 books through book club kits
Homegoing was checked out more than 3,000 times between January and June (three times as much as the previous year's title in the same timeframe)
More than 1,500 people attended author visits and other public program, and demand was so high that people were turned away at each event (a 30% increase from last year)
More than half of the participants said that this was their first time participating in Seattle Reads, and 20% of those identified as people of color or mixed race
Seattle Reads 2018 Photo Gallery