Book Bingo / Bingo de Libros
Every summer we partner with Seattle Arts & Lectures (SAL) to create a Summer Book Bingo card for adults. If you achieve bingo or blackout, you will be entered to win fabulous prizes!
Cada verano nos asociamos con Seattle Arts & Lectures (SAL) para crear un cartón de Bingo de Libros de verano para adultos. Si logras un bingo o el cartón completo, puedes participar para ganar fabulosos premios.
Book Bingo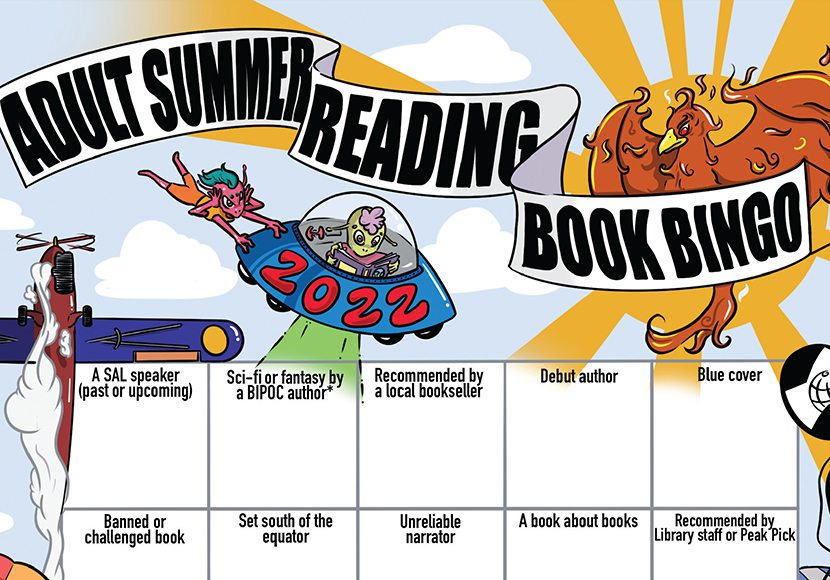 Every summer we create Book Bingo in English and Spanish.
Bingo de Libros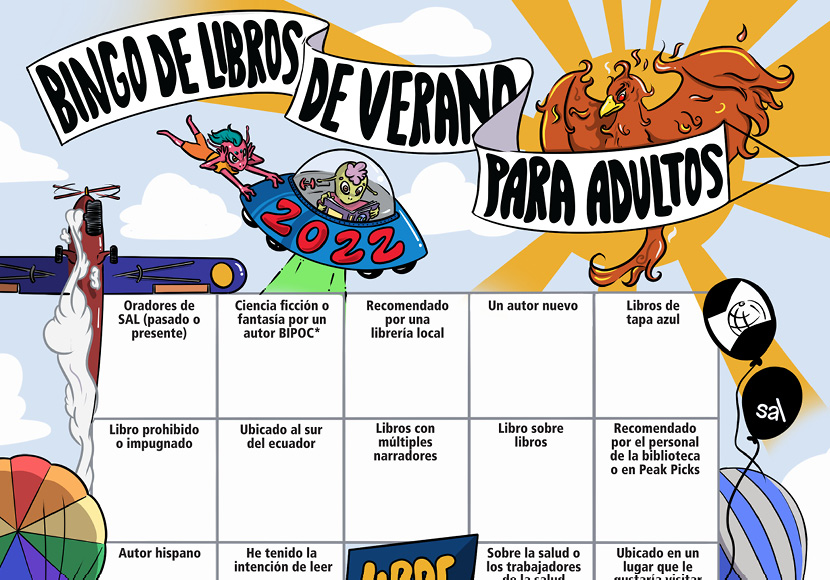 Cada verano creamos el Bingo de Libros en inglés y español.
Book Bingo Artists / Artistas del Bingo de Libros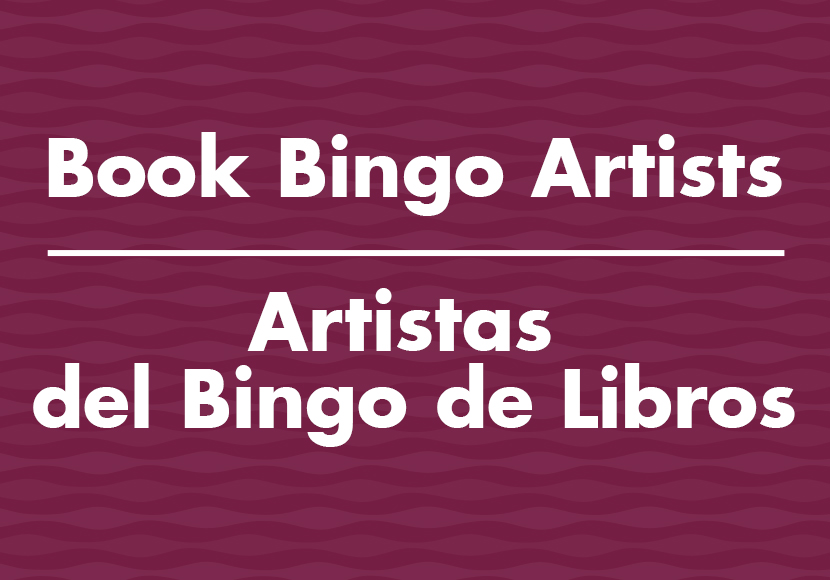 The Library and local artists collaborated on artwork for Book Bingo.
La Biblioteca y artistas locales colaboraron en la creación de las ilustraciones para el Bingo de Libros.
Cards From Previous Years / Cartones de Años Anteriores