Book Bingo / Lotería de Lectura Artists
The Library and local artists collaborated on artwork for Book Bingo and Lotería de Lectura.
2023 - Book Bingo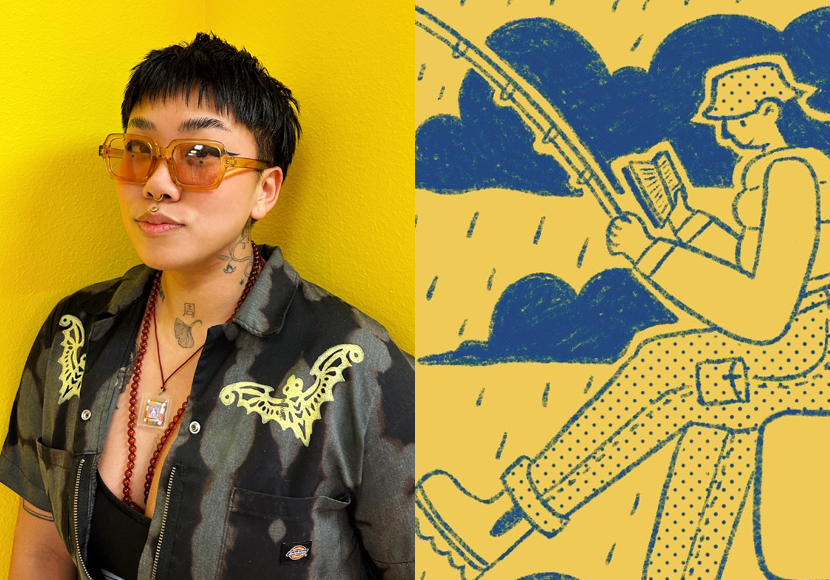 Monyee Chau
Monyee Chau (they/them) is an artist/illustrator with a BFA from Cornish College of the Arts. They explore a journey of personal and collective healing through their lens of a queer Taiwanese/Chinese American, believing in the power of storytelling and breaking bread as a means of community building for the path to justice and liberation. They have exhibited and curated in spaces both locally in Seattle and internationally, including the Wing Luke Museum, Museum of Northwest Art, California College of Arts, Copelouzos Museum in Greece, and the Mori Art Museum in Japan. They have been a speaker for Harvard Graduate School of Design, the University of Washington, New York University, Highline College, and Bellevue School District. Monyee is a recipient of the 100 Changemakers award from the Bill and Melinda Gates Foundation, and the 2021 Arc Artist Fellowship from 4Culture.
2023 - Lotería de Lectura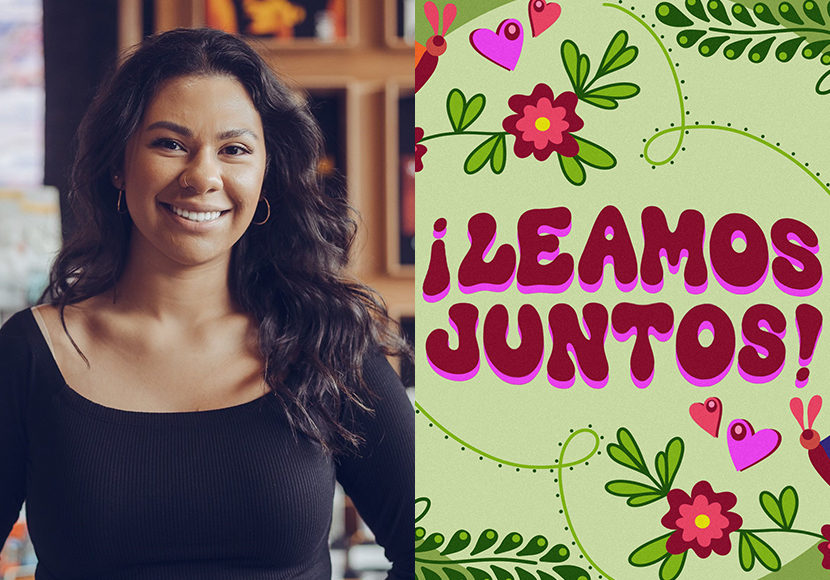 Esmeralda Vasquez
Esmeralda Vasquez is a self-taught multidisciplinary artist and muralist currently based out of the Seattle area. Her experience as a Latinx / LGBTQ+ artist from the Yakima Valley has expanded her view of the world and inspired her drive to connect with people from diverse backgrounds. She is currently a Teaching Artist with Urban Artworks — a local nonprofit that engages youth, artists, and communities in the creation of public art. Her passion for raising awareness among a variety of social topics shows through in her work and acts as a visual representation of her voice. Having empathy and compassion is very important to her. Embodying these traits has led her on a growing path of creative projects within her community. She has worked on multiple collaborations with local nonprofits such as The Vera Project, Pro Choice Washington, and The Feels Foundation. While her main sources of inspiration revolve around art, music, and design, much of her work focuses on displaying themes of representation, symbolism, and color theory.
2022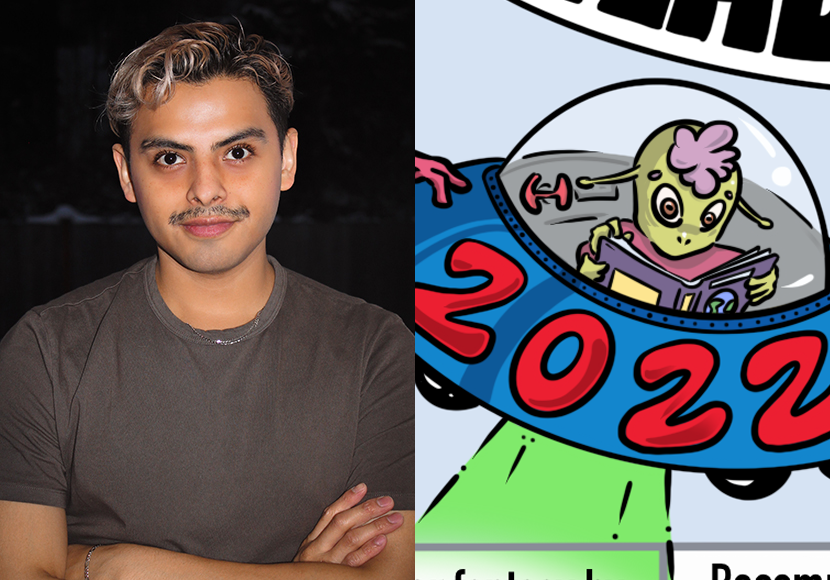 Jorge Villavicencio
Jorge Villavicencio (he/him) grew up in Washington State for the majority of his life and is a first generation American with familial roots in Oaxaca, Mexico. As a child, he would always be drawing or painting on any piece of paper that he could find (and sometimes not even on paper.) His parents recognized his love for all things creative and gave him the means to pursue it to his heart's content. As he grew up, he was able to appreciate the creative process, and all the art from where his family originated, the beautiful state and region of Oaxaca. Nowadays, you'll find him drawing cartoons or working on portraits as he travels around discovering all there is to see in this crazy world.
He draws his inspirations from his relationships with people and places that he's had the privilege to get to know. You can find Jorge's murals in San Diego and Everett, Washington. He creates wherever he goes and will continue to do so for as long as he can.
2021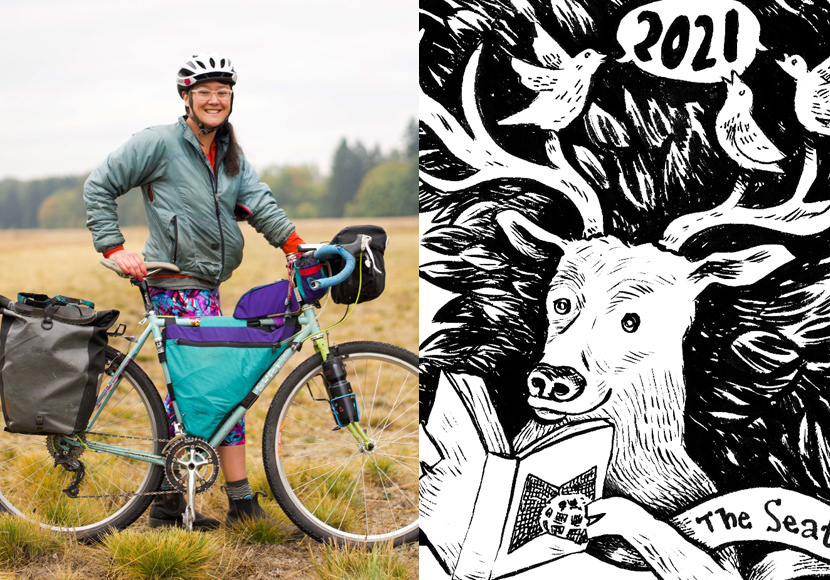 Tessa Hulls
Tessa Hulls is an artist/writer/adventurer who is fascinated by the concept of home. As the daughter of two first generation immigrants who landed in a town of 350 people, she grew up with an unusual amount of isolation and spent her formative years reading her way through the public library and roaming alone through the hills with a backpack full of books. This love of solitude, research, and forward motion informs much of her unusually multidisciplinary creative practice, and she weaves genres to create work exploring the intersections of history, culture, belonging, and strength.
2020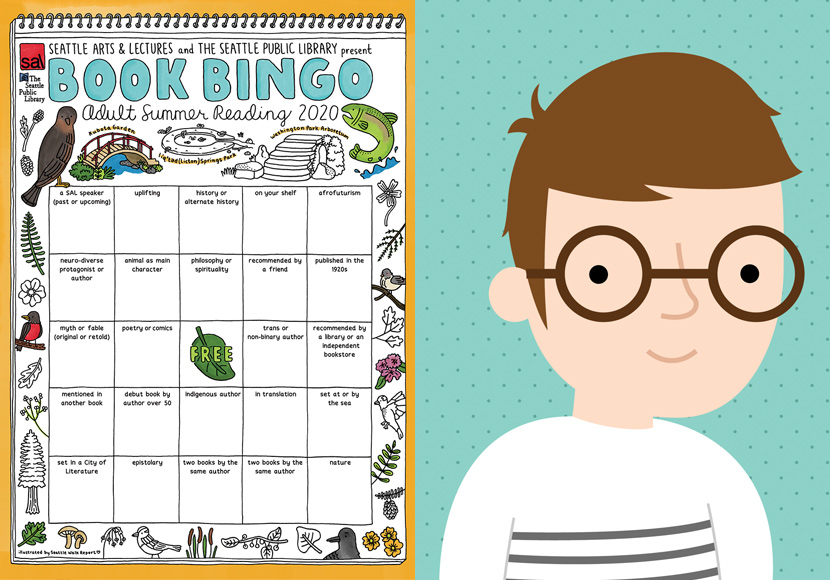 Susanna Ryan
Susanna Ryan, aka Seattle Walk Report, is a proud library employee and a self-taught cartoonist and illustrator. In her free time she enjoys going on walks, listening to music, and admiring her large collection of plastic bread tags.