Business Research Tools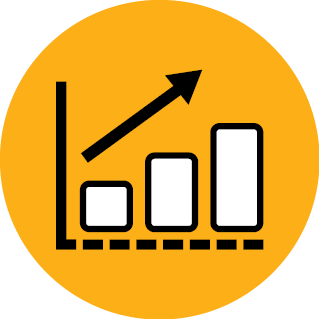 If you are starting a business, applying for a grant or planning to invest in the stock market, we have free resources to help you. We have general business research tools as well as resources for small businesses and entrepreneurs. We also have online tools you can use to plan your investments, find funding for your non-profit or look for a job.
Business Research Tools
Search here for the full text of industry and trade magazines, journals and newsletters.
Examine spending patterns of households by demographic characteristics and analyze household spending on more than 300 products and services. Identify households spending the most on a product or service (the best customers) and housholds controling the largest share of spending (the biggest customers).
Interested in starting your own business? This collection of actual business plans written by entrepreneurs seeking funding for small businesses in the manufacturing, retail and service industries offers real-world examples to show you the way.
Provides easy access to information about potential customers and similar businesses for those starting or planning a business. The data are presented in a map-based interface that is accessed in four simple steps
Provides detailed U.S. demographic information and statistics to help with business research, market analysis and more.
FDO Essential is a simplified version of FDO Professional, but still a powerful research tool designed to help nonprofits find the grantmakers most likely to fund them. Search across 103,000+ grantmaker profiles; recipient profiles and grant records are not included. Available to all Library users during the COVID-19 closure. Access generously provided by Candid (candid.org).
Learn how to start, finance, or manage your small business. Includes sample business plans, how to guides, articles, and more.
Get up-to-date information about stocks, funds and other investment options, plus calculators and tools to help you manage your portfolio.
submit this form and you will be sent a username and password in 24-48 business hours.
Use this free tool from Experian for a deeper dive into the Mosaic market segmentation reports found in the library database DemographicsNow. To gain access to this portal,
Improve your computer and business skills. Access nearly 50,000 titles, including 7,000 videos about computing, databases, programming, web design and more. Formerly Safari Books Online.
Looking for someone? Search this database of more than 25 million U.S. and Canadian businesses and more than 267 million U.S. residents. Download up to 250 records at a time. ReferenceUSA name changed to Reference Solutions in Sept. 2020. Same data, new name.
Look at benchmark financial statements and ratios for businesses. These studies provide detailed financial data to help entrepreneurs and startups create strategic plans and compare them to real-world measures.
This free tool from the Seattle Office of Economic Development will help you find local information to help your business make smarter, faster, better decisions. Uncover local opportunity, identify zoning controls, evaluate the workforce, and much more.
Get online access to the Seattle Daily Journal of Commerce for local information on business, construction, real estate, engineering, architecture, and more.
Get investment ratings, research, statistics and forecasts for thousands of stocks and mutual funds.
Looking for a job in Washington state? Find current salaries, training requirements and educational programs for a wide variety of occupations, plus tools to help you choose a career. You can use WOIS on any Library computer, or call 206-386-4636 for a remote access key.