Business Research Tools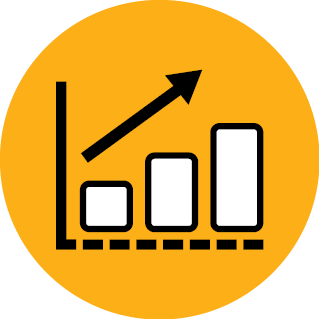 If you are starting a business, applying for a grant or planning to invest in the stock market, we have free resources to help you. We have general business research tools as well as resources for small businesses and entrepreneurs. We also have online tools you can use to plan your investments, find funding for your non-profit or look for a job.
Business Research Tools
Search here for the full text of industry and trade magazines, journals and newsletters. Includes up-to-date industry reports that detail trends, challenges, opportunities, financial benchmarks, and more.
Look up best customers for products and services by age, household income, education, and other demographic characteristics.
Find companies and industries including financial data, industry rankings, statistics, and magazine articles.
Read examples of actual business plans written by entrepreneurs planning small businesses in the manufacturing, retail and service industries.
Use this free tool to locate data collected by the U.S. Census Bureau and other federal agencies for insights about customers, consumer spending, and exisiting businesses. 
Look up individuals and businesses in this extensive database covering U.S. and Canada. For business planning, use this database to identify competitors, prospects, suppliers, and partners by business type and geography. Also available via app.
Access U.S. demographic, consumer spending, and market segmentation reports with custom mapping features. Learn about your target customers, potential business locations, and more.
Search this extensive database of nonprofit grants to locate prospective funders. Gain a deep understanding of a grantmaker's funding interests, motivations and grant sizes in order to identify the best matched funders to approach. Learn more here: www.spl.org/nonprofits
Locate foundations that provide scholarships, fellowships, grants, and a wide range of financial support to individuals, including artists, researchers, and students.
Learn how to start, finance, or manage your small business. Includes sample business plans, how to guides, articles, and more.
Use this comprehensive database to look up information on every nonprofit registered with the IRS as tax exempt, as well as data on former nonprofits.
Learn a new skill at your own pace, with thousands of courses covering animation, business skills, marketing, design, photography, programming and much more. Also available via app. Use ID: seattlepl
Get up-to-date information about stocks, funds and other investment options, plus calculators and tools to help you manage your portfolio.
Improve your computer and business skills. Access nearly 50,000 titles, including 7,000 videos about computing, databases, programming, web design and more. Formerly Safari Books Online. Website only - Not available via app.
Find benchmark financial statements and ratios for businesses. These studies provide detailed financial data to help entrepreneurs and startups create strategic plans and compare them to real-world measures.
This free tool from the Seattle Office of Economic Development will help you find local information to help your business make smarter, faster, better decisions. Uncover local opportunity, identify zoning controls, evaluate the workforce, and much more.
Get online access to the Seattle Daily Journal of Commerce for local information on business, construction, real estate, engineering, architecture, and more.
Get investment ratings, research, statistics and forecasts for thousands of stocks and mutual funds.
Find current Washington state salaries, training requirements and educational programs for a wide variety of occupations, plus tools to help you choose a career.