2023 Summer Message from Chief Librarian Tom Fay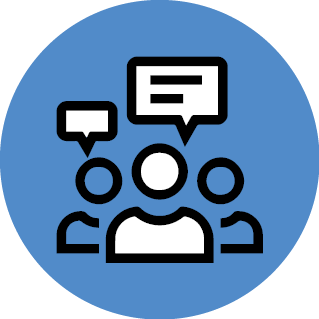 Seattle's Chief Librarian Tom Fay shares what's in store for you at the Library this summer.
From Chief Librarian Tom Fay
Posted June 28, 2023
It's officially summertime – no better time to load up on books for your travel and relaxation plans! The Library has books and activities for readers and learners of all ages this summer, including:
Summer of Learning: This year's Summer of Learning program – now in its 104th year – encourages young readers to explore where they've come from, where they are right now, and where they hope to be years from now. Pick up a Time Travel Summer Action Guide at your local branch this summer and join us! All Summer of Learning participants and their families are also invited to join us for a free end-of-summer celebration at the Burke Museum of Natural History and Culture on the University of Washington campus Walk, ride your bike, take light rail or drive (parking is free) on Sunday, Aug. 27, 2023 from 10 a.m. to 5 p.m. and join us for a fun day of activities! Many thanks to our partners at the Burke Museum for offering Summer of Learning families free admission two years in a row.
Book Bingo: Our popular summer adult reading program in partnership with Seattle Arts & Lectures is back! Read and play through Tuesday, Sept. 5 and, if you achieve bingo or blackout, you will be entered to win prizes. We offer Book Bingo cards in English and Lotería de Lectura cards in Spanish. Browse reading suggestions from our staff or check out Peak Picks for more ideas. You can also explore the hashtag #BookBingoNW2023 on Twitter and Instagram to get ideas from fellow readers. Happy reading!
Story times and play groups: Many of our locations offer early learning programs for kids and families, including story times and play and learn programs. View all of our early learning offerings on the Library's Kids & Families event calendar.
Summer hours at four locations: The Library has also introduced new summer hours at the Fremont, NewHolly, Northeast and Southwest locations. These locations lack air conditioning and can occasionally close early due to extreme indoor temperatures. Through Tuesday, Sept. 12, these branches will shift their operating hours on two days a week to 10 to 6 p.m. instead of from noon to 8 p.m. to allow patrons access during cooler morning hours.
Magnolia StoryWalk®: Follow a StoryWalk® Trail this summer at Daybreak Star Indian Cultural Center, Magnolia Community Center, Magnolia Farmers' Market, the Magnolia Branch, and the playground near the Discovery Park Visitor Center. Enjoy five books written by Indigenous authors as you stroll through the neighborhood! The Magnolia StoryWalk® is available from 9 a.m. to 5 p.m. during the months of July and August.
Black Activism in Print exhibit at the Central Library: Enjoy visual art work from the Douglass-Truth Branch's African American Collection on display at the Central's Level 8 Gallery from July 14 through Sept. 15, 2023. The exhibit celebrates the work of two artists, Charles White and Elizabeth Catlett, who were involved in the Black Arts Movement. An opening reception will be held on Thursday, July 14 from 6 p.m. to 8 p.m. in the Central Library Level 8 Gallery. We thank our sponsor, The Seattle Public Library Foundation, and our partners Alpha Kappa Alpha Sorority Inc., Delta Upsilon Omega Chapter, and the African American Writers' Alliance.
We hope you enjoy all of these offerings and more at The Seattle Public Library this summer!
Tom Fay
Executive Director and Chief Librarian