Summer 2021: A Message from the Chief Librarian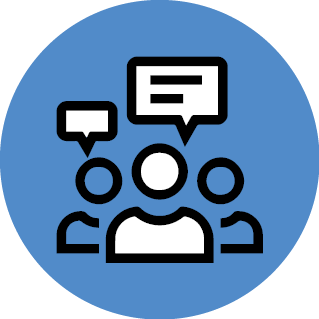 Interim Chief Librarian Tom Fay gives a summer update on the Library's reopening progress.
From Interim Chief Librarian Tom Fay
Posted June 30, 2021

Dear patrons,
Happy summer from The Seattle Public Library! Have you been to one of our reopened libraries this summer? It is a truly uplifting experience as patrons walk in with smiles – even visible behind the masks – to reclaim their favorite "third space" in the community.
Kids are visiting with caregivers and leaving with towering piles of books and Summer of Learning posters; adults are using our computers and Wi-Fi to stay connected or get remote work done; avid readers are grabbing Book Bingo cards and the titles they need to fill in their squares; and, of course, many patrons are simply enjoying our air-conditioned buildings to escape record high temperatures. Several patrons and Library staff have even cried tears of joy to witness these seemingly normal activities after 15+ months of COVID-19 disruption.
You can visit us at the downtown Central Library, as well as the Ballard, Beacon Hill, Broadview, Columbia, Delridge, Douglass-Truth, Greenwood, High Point, International District/Chinatown, Lake City, Magnolia, Queen Anne, Rainier Beach, South Park, Southwest and University branches. In the first week of July, the Green Lake, Northeast, Northgate and West Seattle branches will also reopen.
With these newly reopened branches, we will have 21 of 27 libraries reopened to the public, and we are working hard to reopen the remaining locations this summer with statewide COVID-19 restrictions relaxing in July. We continue to provide updates on our reopening progress at spl.org/RoadtoReopening.
Because children and medically vulnerable individuals cannot receive a vaccine, we are keeping our mask requirement in place for now, but we will continue to re-evaluate our safety practices, in alignment with health and safety guidance and community need. We appreciate your cooperation in keeping all of our patrons and staff safe.
I know some of you are wondering why your branch isn't open yet. Throughout the pandemic, we have had a few locations where spatial limitations restricted our ability to operate with physical distancing restrictions in place, including the Fremont, NewHolly and Wallingford branches. Some other locations have experienced staffing limitations that kept them closed, including the Capitol Hill, Madrona-Sally Goldmark and Montlake branches.
Now, thanks to financial support from the City of Seattle, through the Seattle Rescue Plan, we will be able to achieve pre-pandemic staffing levels for the remainder of 2021. This funding allows us to rehire 40-50 staff positions to reopen remaining branches and offer pre-pandemic open hours by the fall, which will help us support Seattle children and their families as they return to in-person school.
It's important to note that it will take a few weeks to hire, train and deploy the staff needed to reopen our remaining libraries. To those neighborhoods still waiting for your branches to reopen – thank you for your patience and understanding. We are working hard to get your libraries open as quickly as we can!
The act of reopening our doors to the public once again and welcoming everyone in to read, relax, connect and recharge – no matter their age, race, culture or background – has given me a much-needed feeling of hope. Many of our patrons feel the same. We overheard one patron say: "I'm not sure if I'll remember how to do self-checkout, but I'm excited to get to do it again!" One patron was delightfully surprised to find us open and cheered, but then she quickly shushed herself: "Oops – I forgot that I was INSIDE a library!"
It's been a great feeling to welcome you back into our libraries and to see the joy on so many faces. Thank you once again for your patience as we move through the final phases of reopening. Have a great summer, and we'll see you at the Library!
Tom Fay
Interim Chief Librarian
The Seattle Public Library