2022 Spring Message from Chief Librarian Tom Fay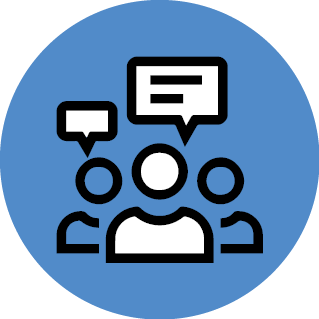 Seattle's new Chief Librarian Tom Fay shares updates about the Library's reopening progress and looks toward the future.
From Chief Librarian Tom Fay
Posted April 18, 2022
Happy spring from The Seattle Public Library! As some of you may know, I was recently selected to serve as Seattle's new permanent Chief Librarian. I am truly honored by the opportunity and excited to begin working together to chart the future of The Seattle Public Library together.
As our community has navigated the impacts of the COVID-19 pandemic for two years now, it is clear we have entered a new era of public library work that requires new thinking from us. For example, where we once held all Library programs in our buildings, we are now hosting hundreds of online programs, while we are also introducing new events held both in-person and online. As we plan for the future, we are exploring what it means to succeed as a "hybrid" organization – supporting more digital programs and services, while also maintaining the in-person services we have provided for generations. You can view all of our events here.
As we have seen through the pandemic, the only constant is change. So, we are also exploring how to stay nimble and responsive to the changing needs of the public. In 2020, that meant providing public restroom access during the Library's pandemic closure and developing contactless curbside service to safely circulate books and other materials. In 2021, that meant reopening our public libraries with new safety precautions and supporting the City of Seattle's emergency response during the hottest and coldest weather systems we've seen in decades – from heat dome to snowstorm in six months.
As political, social and cultural tensions have increased on a local and global scale in recent years, we are asking ourselves how to continue preserving the core principles that have shaped our work since our founding. To ensure the freedom to read and to hold a range of viewpoints, we must preserve intellectual freedom in our collections, meeting rooms, programs, services, and conversations as a community. We must also maintain safe and inclusive spaces where everyone feels a sense of belonging. There is always tension between these two principles, but I see it as a core Library responsibility to champion them both.
As communities of color have experienced disproportionate impacts in the areas of employment, housing affordability, education, incarceration, health outcomes and elsewhere, we continue to explore how we can best commit to being an anti-racist organization. This work includes engaging directly with Seattle's most impacted communities, developing creative approaches to supporting the Library needs of these communities, and most importantly, identifying and eliminating any historic barriers to access we may have created for the communities we serve as an institution 132 years in the making. The Seattle Times article on our fine-free borrowing policy is a great example of that work.
As our neighborhood libraries age, we are asking ourselves how best to preserve and evolve these beautiful, welcoming and important public facilities. Our public libraries are the last places in our community where everyone is invited – no questions asked, no purchases required. We must continue investing in this important community resource, and we are lucky to have a community that values Library spaces and resources, as evidenced by overwhelming voter support of the 1998 Libraries for All bond measure, the 2012 Library Levy, and the 2019 Library Levy Renewal.
Finally, we want to hear from you on all of these issues. In 2021, we surveyed Library patrons about their preference for open hours to guide us through our reopening and expansion of hours. In 2022, I plan to spend time talking with you directly during in-person Community Conversations at Library locations and elsewhere in the community. I want to hear what's important to you, your family and your community. How do you envision the future of The Seattle Public Library? These conversations will create an important foundation for our long-term future planning. We will be sure to communicate out the schedule for those conversations in the coming months.
I look forward to meeting you in person and talking through this work.
Thank you, as always, for being a valued Library patron.
Tom Fay
Executive Director and Chief Librarian
The Seattle Public Library