2023 Winter Message from Chief Librarian Tom Fay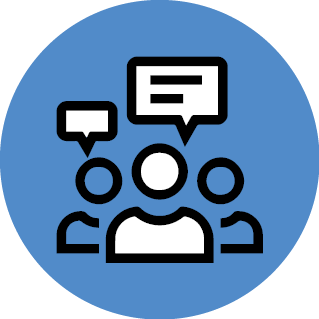 Seattle's Chief Librarian Tom Fay shares 2022 Library accomplishments and a look ahead at what's in store for 2023.
From Chief Librarian Tom Fay
Posted December 30, 2022
Happy New Year from The Seattle Public Library! We have a lot for you to look forward to this year!
Last year, we were glad to bring back several popular in-person programs and events at the Library, including author events at the Central Library and our annual Summer of Learning celebration. We were especially thrilled to bring back Homework Help after-school tutoring support for students this school year, while also continuing to offer virtual support through Tutor.com. And we're getting ready to offer even more programming in 2023, including story times beginning in the spring.
We were also proud to receive project grants in 2022 to support teen mental health in educational programming in partnership with the University of Washington, the American Library Association and other library systems; as well as to advance racial equity in American archives in partnership with Seattle arts organization Wa Na Wari.
In 2023, we have several improvements planned, many of which are commitments we made in the seven-year, $219.1 million Library Levy, overwhelmingly approved by Seattle voters in 2019.
New strategic plan: We will begin the development of a new strategic plan for the Library, which we expect to have ready by the end of the year. In preparation for this work, we have been holding Community Conversations in branches, conducting surveys to understand our community's changing needs and interests following the pandemic, and working with a strategic foresight consultant to envision what our future might look like. I look forward to talking with you more in 2023 about your vision for how we can best serve you and your community in the future.
For announcements about these projects and more, follow us on our social media channels, on Twitter @splbuzz and on Facebook at Facebook.com/SeattlePublicLibrary.
We also have many programs and events you and your family won't want to miss in early 2023, including:
the Global Reading Challenge, which is back in person this year for all Seattle Public Schools fourth- and fifth-graders;

Seattle Reads, our annual citywide book group program, which will be celebrating its 25th anniversary this spring;

and, of course, the many events we are always adding to our calendar, including, this month, our popular annual Pictures of the Year event with the Seattle Times, and a Lunar New Year celebration event with music, dancing and more at the Central Library.
Thank you, as always, for being a valued Library patron. We look forward to seeing you at the Library!
Tom Fay
Executive Director and Chief Librarian