Impact on people in need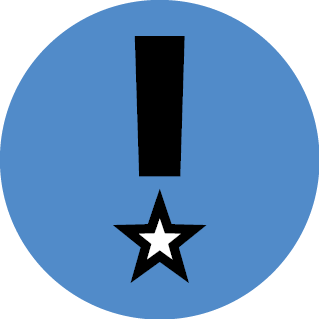 We engage with and provide resources and services to underserved and high-need individuals and families who have much to gain from Library services.
Programs and Services for People in Need in 2017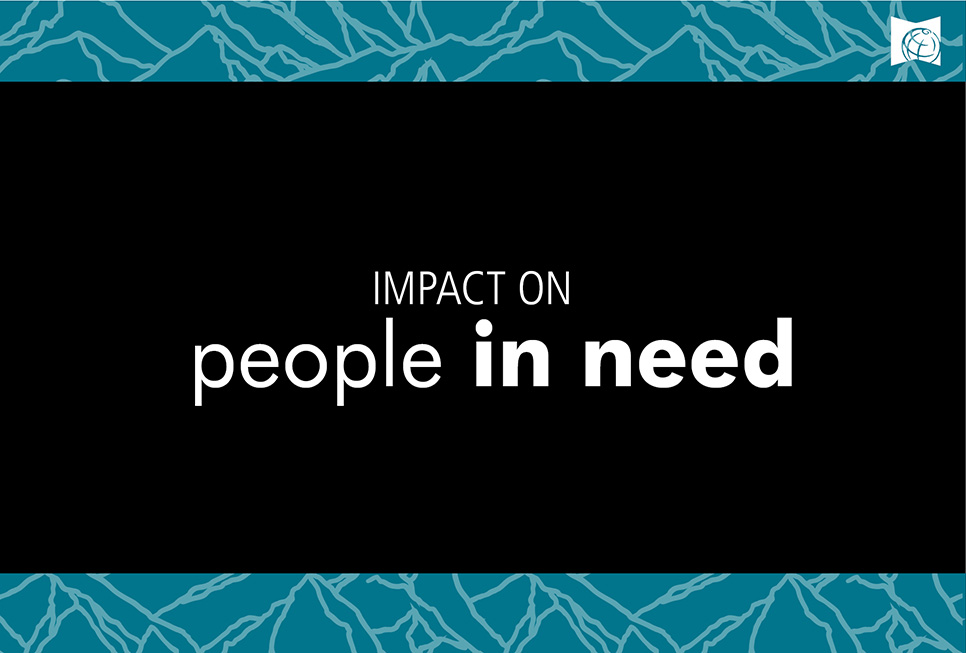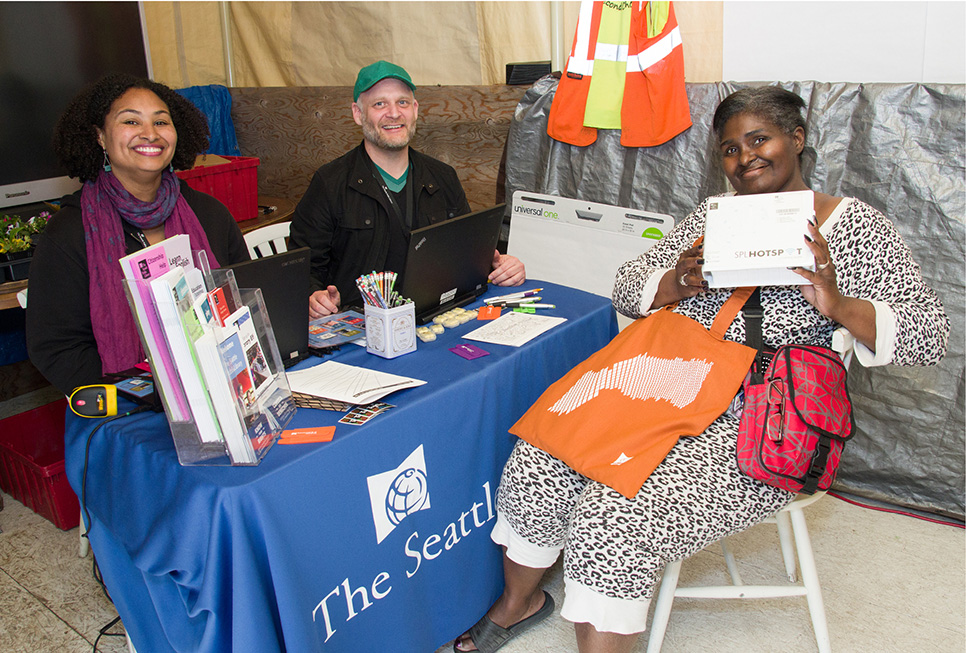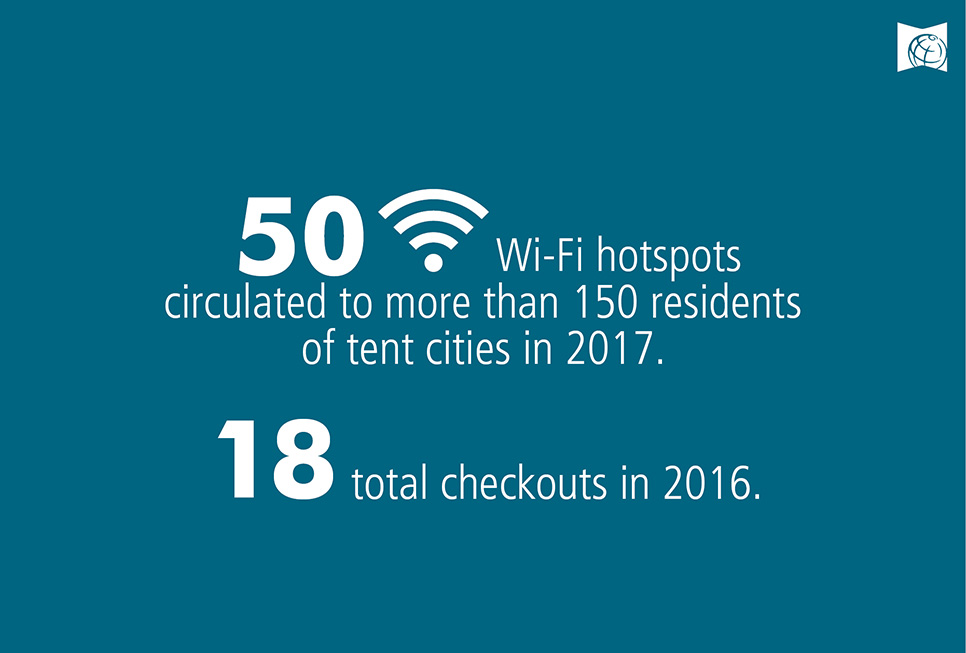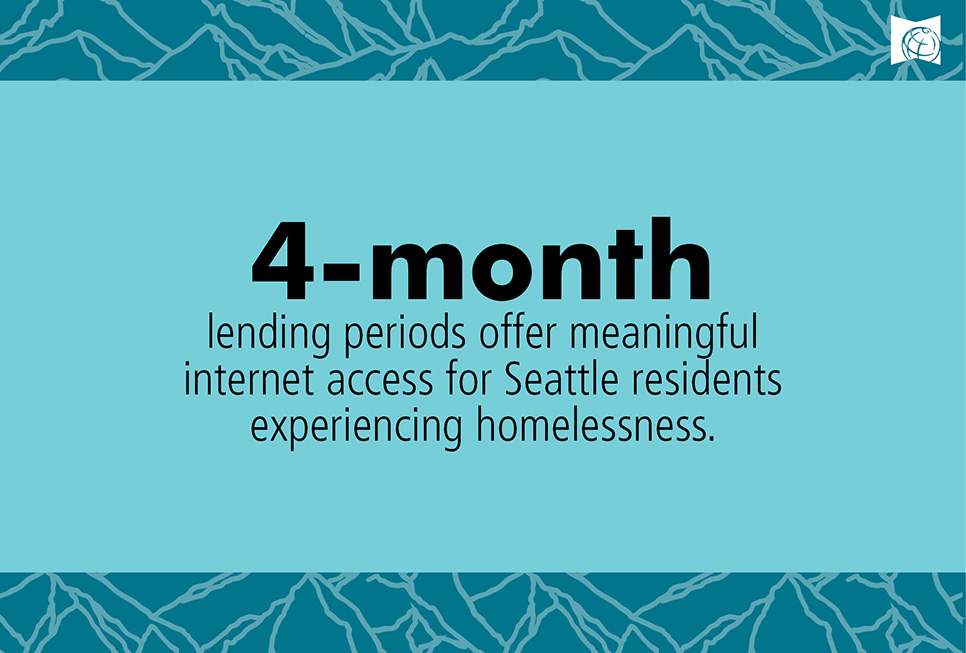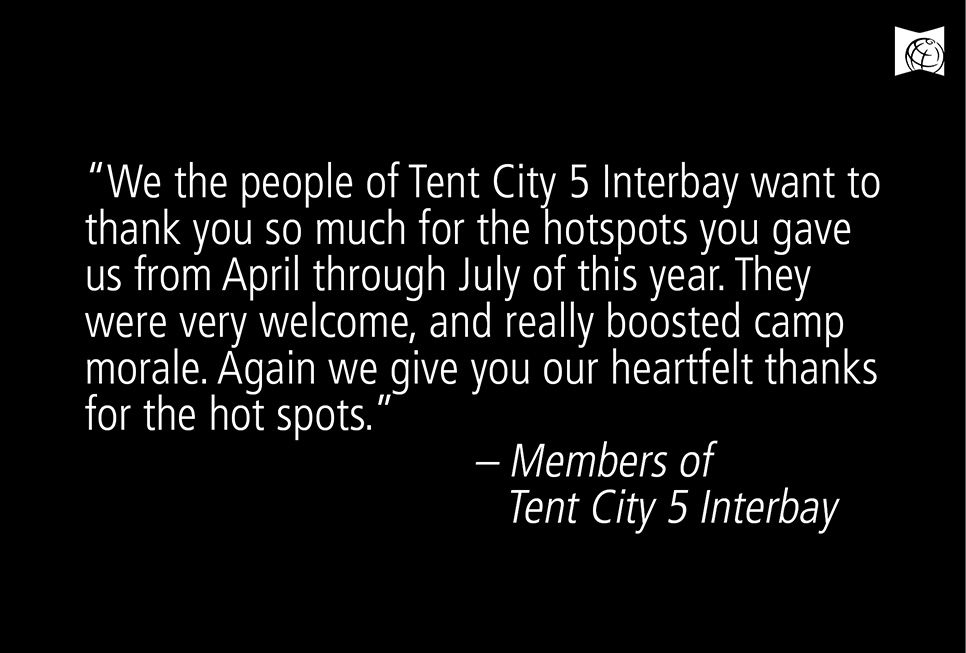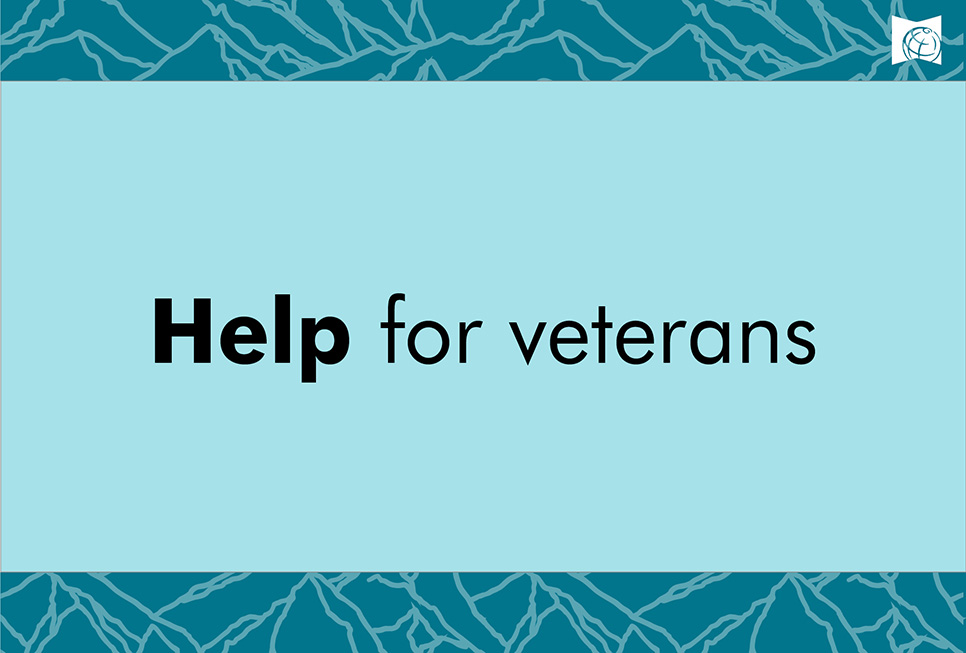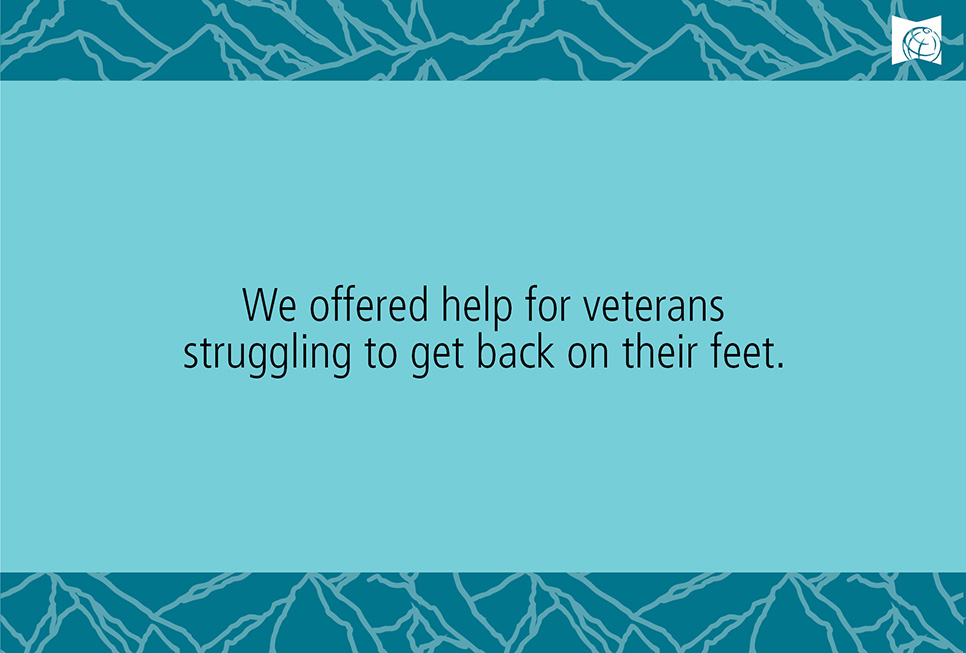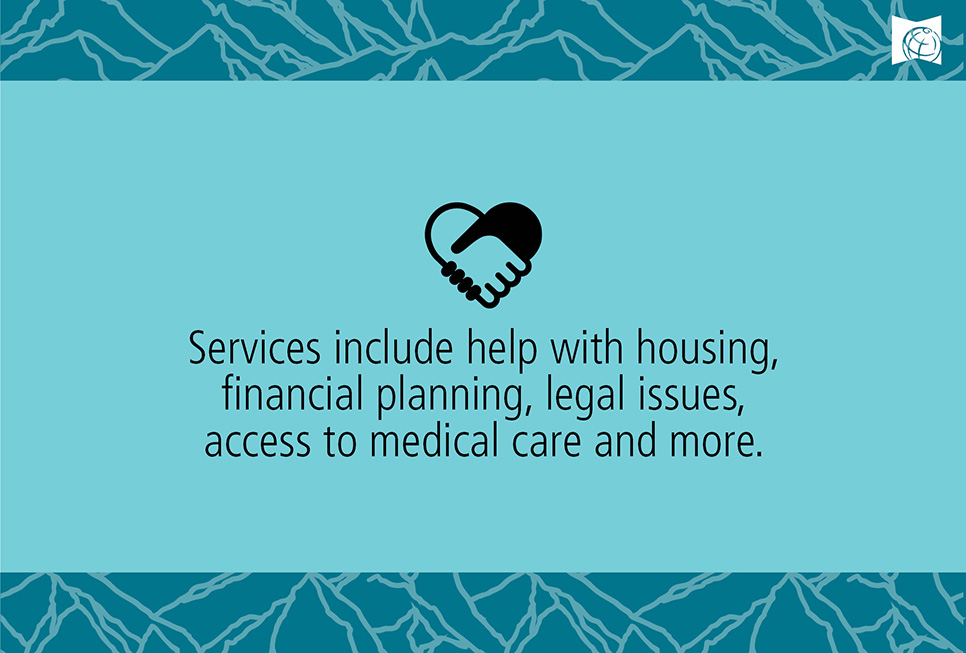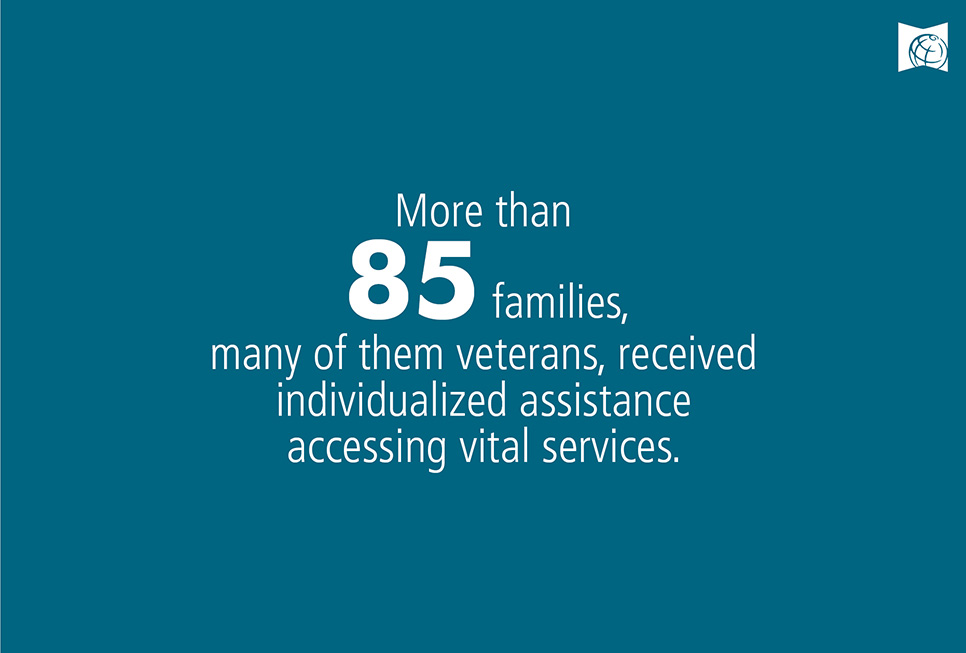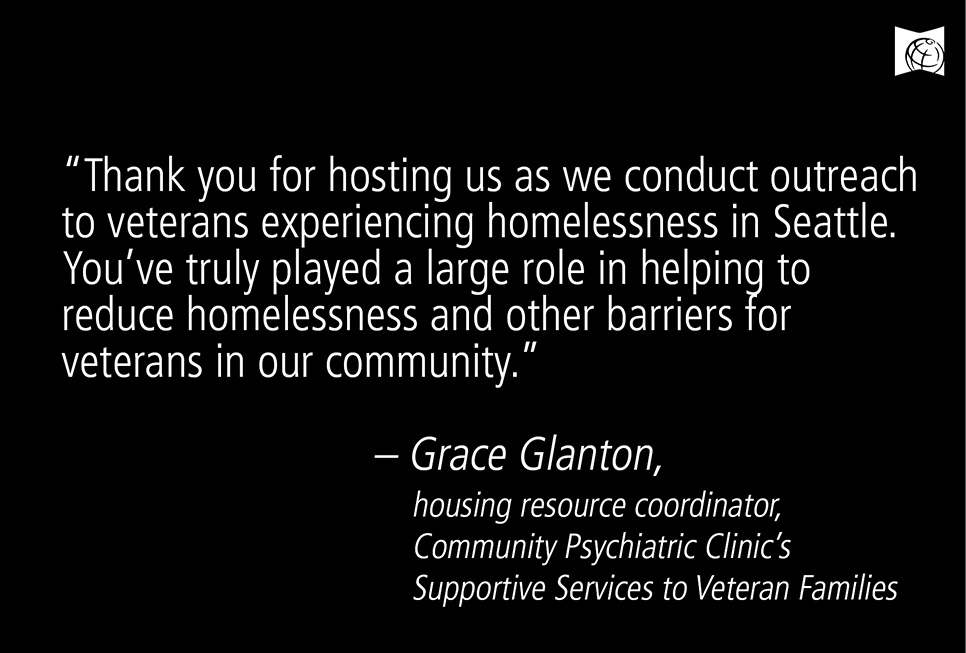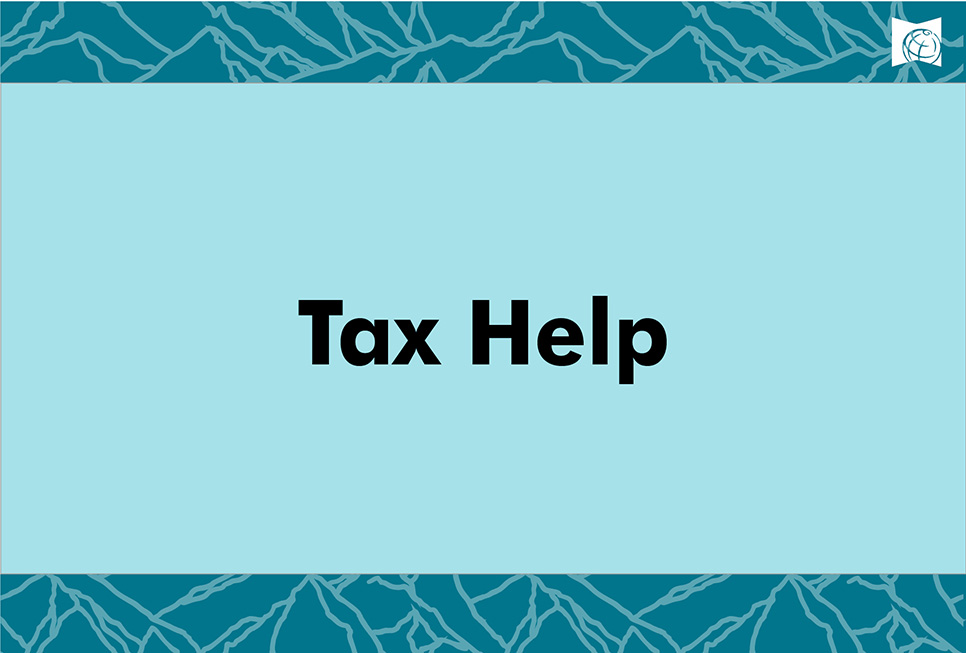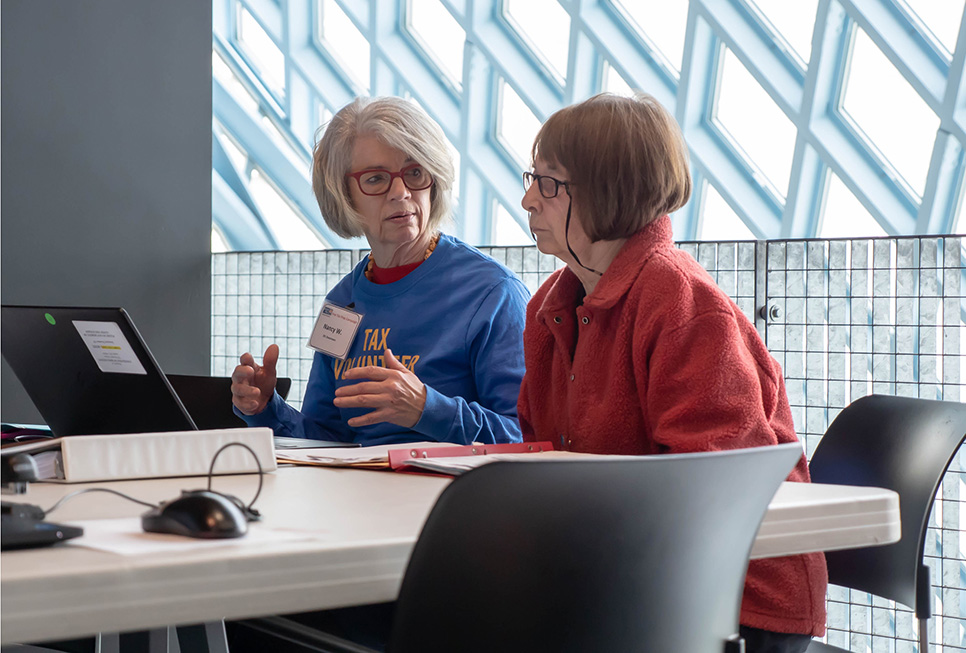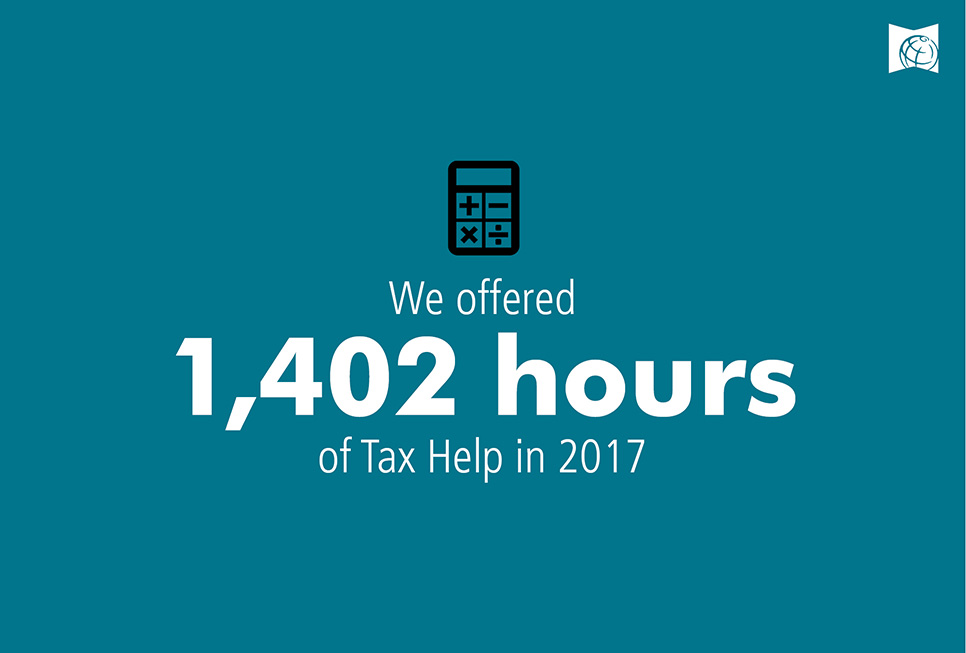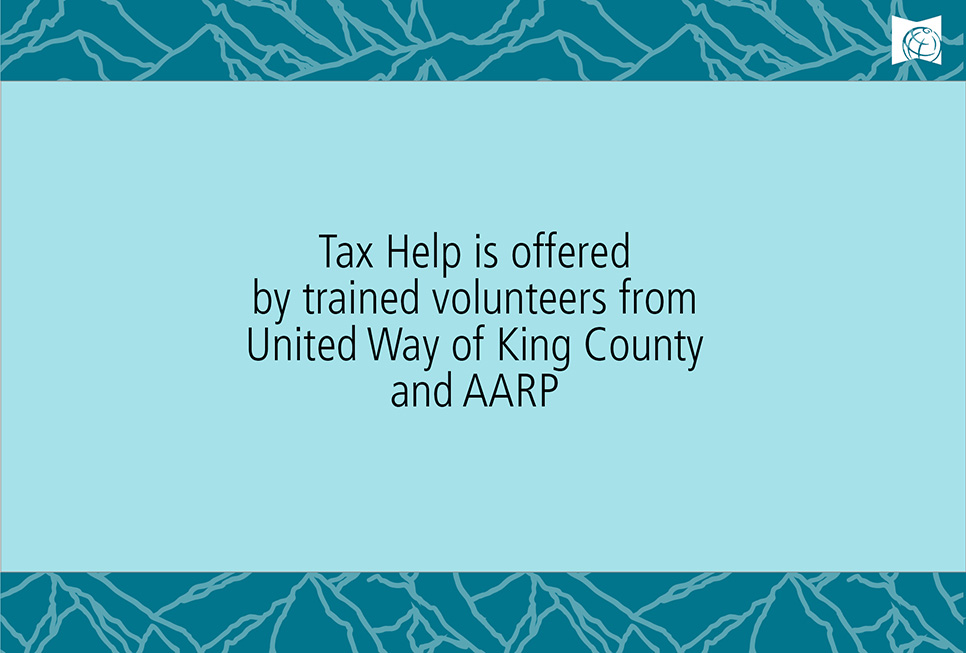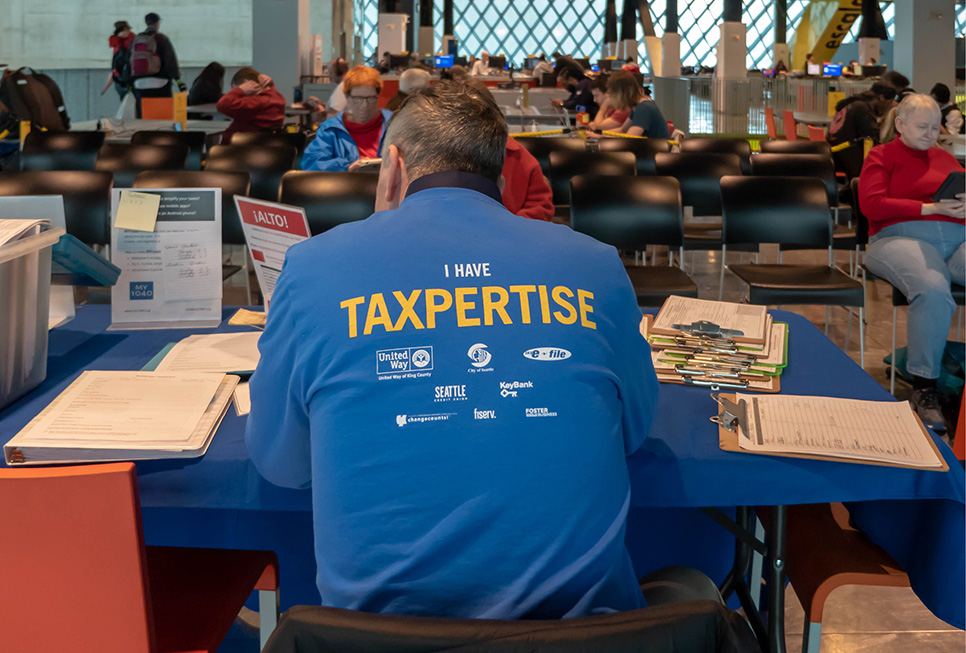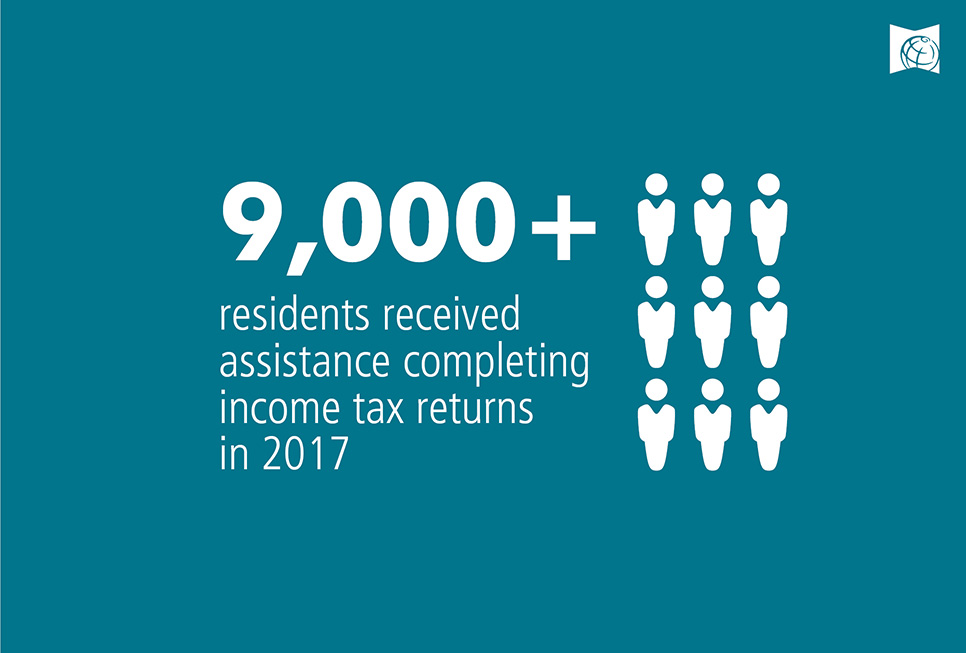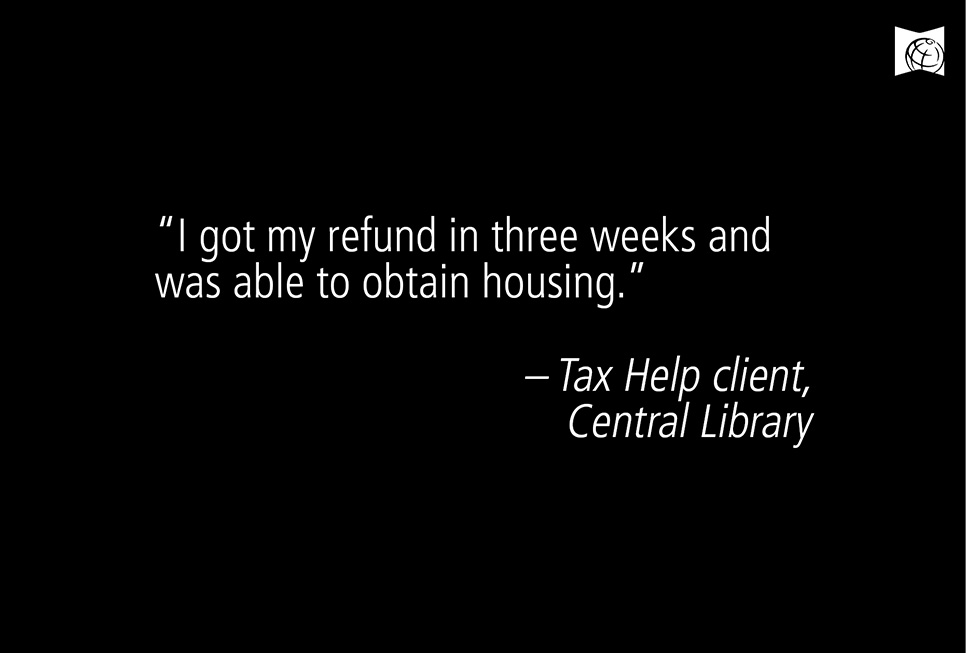 Summary of Programs for People in Need
Wi-Fi hotspots
We continued on-site Wi-Fi lending to homeless encampments, shelters and tent cities.
50 Wi-Fi hotspots circulated to more than 150 residents of tent cities in 2017
Four-month lending periods offer meaningful internet access for Seattle residents experiencing homelessness.
Help for veterans
We offered help for veterans struggling to get back on their feet.
Services include help with housing, financial planning, legal issues, access to medical care and more
Tax Help
We offered tax preparation assistance for individuals who earn $64,000 a year and under.
We offered 1,402 hours of Tax Help in 2017
Tax Help is offered by trained volunteers from United Way of King County and AARP
9,000+ residents received assistance completing income tax returns in 2017
Other key 2017 initiatives
FlexTech laptop and tablet lending in branches
Kids' Cafe after-school meals
Drop-in programs for homeless youth