Library Board Statement on Chief Librarian Turner's departure from The Seattle Public Library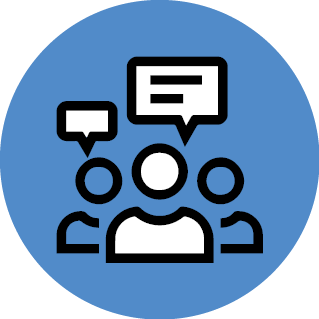 The following is a public statement made by the Library Board of trustees on Feb. 8, 2021.

Posted Feb. 8, 2021

Today, The Seattle Public Library Board of Trustees is sad to announce that Chief Librarian Marcellus Turner – or as we call him here, "MT" – will be departing the Library for a new career opportunity after nearly 10 years of service to the city of Seattle.
We are truly grateful for the way Chief Librarian Turner has led the Library during his tenure, leaving us well-prepared for continued success in serving our community with dedication, compassion and creativity.
He led the Library system through two successful Levy measures with overwhelming community support. With increased funding through these levies, the Library has had more opportunity than ever to respond to patron and community needs.
On Turner's watch, the Library found many ways to lift our communities up using Library resources and support. The Wi-Fi HotSpot lending program helped address the digital equity gap in Seattle, equipping individuals, families and communities with one of the most important learning resources of our time – access to the internet. The PlayBack music collection celebrated Seattle's creative culture while finding ways to make it more accessible to more people; now any Seattle resident with a Library card can own a local music collection for free. The elimination of overdue fines enabled 51,000 patrons to return to the Library to check out materials again.
The Library's accomplishments under Turner's direction have not gone unnoticed: During his tenure, The Seattle Public Library was awarded the highest five-star rating by Library Journal's Index of Public Library Service for 10 years in a row. And in 2020, the Library was awarded one of the industry's most prestigious awards, the Gale/Library Journal Library of the Year.
We are especially grateful for Turner's leadership over the past year of unprecedented challenges, from a global pandemic that forced closure of our buildings to an economic crisis that has exacerbated already-existing inequities. We are proud of how staff, leadership, and community partners have pulled together to transform Library services in an exceptionally challenging time. The Library now offers contactless Curbside Pickup Service, virtual story times, virtual job and business resource programs, and so much more. Turner has helped the Library pivot, no matter the circumstances, to meet the needs of our public, and he has done so even while carefully planning for an eventual reopening of our buildings.
We will greatly miss MT, but we wish him the best in his new position and thank him for his leadership during a remarkable decade of challenges and opportunities. His last day will be Wednesday, March 31.
The Board of Trustees will name an interim for his position very soon, and we will immediately begin a thorough national search for Seattle's next Chief Librarian. Read more about Chief Librarian Turner's departure in our news release.

Jay Reich
President, Board of Trustees