Technology for Beginners
If you are new to using computers or the internet, we can help. Come to your Library for a one-to-one Tech Help session, or attend one of our technology classes. You can learn the basics of using computers and the internet, how to use email and more.
Tech Help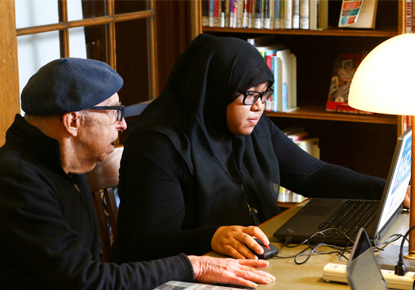 Learn how to get started on the internet, computers and other devices.
Meet with one of our staff members get up to an hour of one-on-one assistance with many technology issues and Library services. Learn how to use the Library catalog, request books and DVDs, download e-books and audiobooks, and use an e-reader. We can also help you get a free email address, master basic email, computer and internet skills, and learn how to use Microsoft Word.