Online Rules of Conduct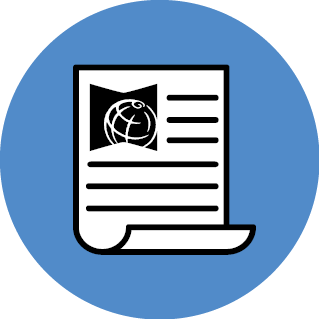 Administrative Procedure Approved by the City Librarian on June 20, 2016.
Background
Library patrons have many opportunities to interact with the Library online. This procedure sets forth the Library's expectations for proper conduct on its online platforms.
Statement
The Library provides and promotes various online platforms in support of its goal of engaging the community with the Library and its services. The Library's online platforms include all means of interacting with the Library or its staff online, including its website (spl.org), social media accounts and online catalog.
Public postings by the Library do not indicate the Library's endorsement of the ideas, issues, hyperlinks or commentary posted. Additionally, the Library's endorsement is not implied via "following," "friending," or linking to other online entities.
The Library promotes a safe and supportive environment in all of its online platforms. The Library treats its patrons with respect and expects the same in return. The Library exercises editorial control of its online platforms and does not tolerate the following types of conduct, including conduct directed at Library staff members:
Content that promotes, fosters or perpetuates discrimination on the basis of race, creed, color, age, religion, sex, marital status, status with regard to public assistance, national origin, physical or mental disability, gender identity or sexual orientation.
Obscene or racist comments.
Sexual content or links to sexual content.
Conduct or encouragement of illegal activity.
Personal attacks, including comments that harass, insult or threaten other individuals. Comments not topically related to the particular issue presented.
Repetitive posts of the same material that disrupt normal operation of the platform.
Posting or linking to material not directly related to the discussion or the Library.
Information that may tend to compromise the safety or security of staff members, the public or public systems.
Content that violates a legal ownership interest of any other party.
Postings of, or requests for, personal information, such as phone number, address, financial accounts, etc.
Impersonation of someone else.
Commercial messages, including advertisements and solicitations and spam.
Support for or opposition to political campaigns or ballot measures.
The Library will delete content posted in violation of this procedure. Multiple violations may result in the restriction of your ability to interact with the Library on its online platforms.
The Library will terminate telephone, chat, text and email correspondence in response to abusive or inappropriate language. The Library respects the privacy of all patrons, including its online users, but may report persons making threats or using offensive language to the appropriate authorities.
By posting a review or comment, online users agree to indemnify the Library and its officers and employees from and against all liabilities, judgments, damages and costs (including attorney fees) incurred by any of them which arise out of, or are related to, the content posted. All postings are public records under Revised Code of Washington (RCW) Chapter 42.56. When interacting with online platforms outside the Library's website, such as the Library's Facebook page or Twitter feed, online users are further subject to any Terms and Conditions imposed by the third-party application.
Applicability
This procedure applies to all community members and Library staff members who engage with the Library's online platforms.
Related Laws, Policies and Procedures
Board Policy, Rules of Conduct.
Revised Code of Washington (RCW) 42.56, Public Records Act.
History
Supersedes Blog Policy adopted Aug. 22, 2007.