What the World Needs Now: A Dreamathon
The 2021 Public Health Series' final project was an engagement initiative about reimagining a better pandemic life for everyone. It's called What the World Needs Now: A Dreamathon.
#DreamathonWA wrapped with a virtual dance party on Friday, Oct. 22, 2021, and a BIG community celebration of solution-making on Saturday, Oct 23, 2021. Participants used the hashtags #DreamathonWA and #StaySafeTogether to join the conversation.
Check back here to see videos from our amazing lineup of Dreamathon speakers and artists and a report-out with Dreamathon insights for a better pandemic future.
About What the World Needs Now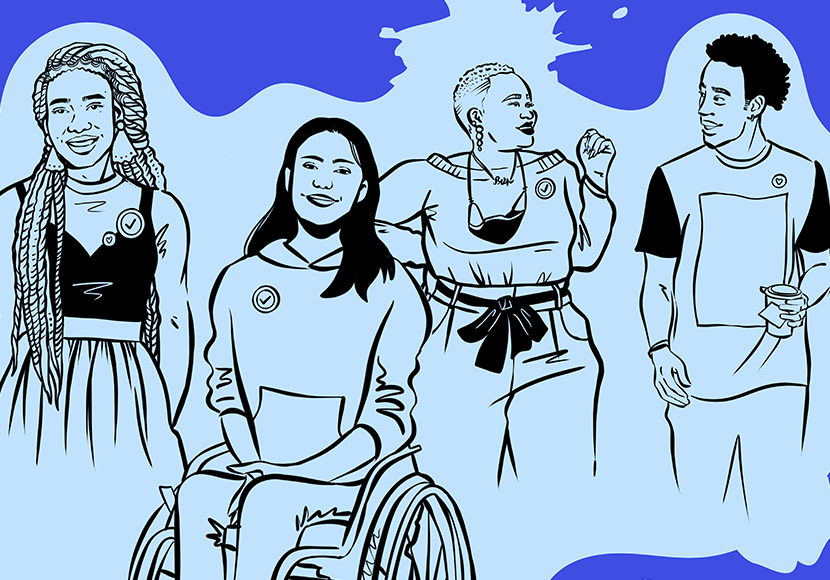 If you could travel back in time and go through COVID knowing what you know now, what would you do differently? What would you dream up for your COVID-response kit for you, your loved ones, and our communities to have a better life in the pandemic?
These questions were the focus of an arts-centered public health campaign in 2021, a collaboration between the Library and dozens of partners representing communities hardest hit by the pandemic.
On Oct. 22 and 23, 2021, What the World Needs Now: A Dreamathon, culminated with a two-day live-streaming event featuring participants in Seattle, Tacoma, Kent, Spokane and across Washington state. During the virtual dance party and our community celebration, we heard and learned from an incredible lineup of artists, organizers, performers and public health advocates. The focus was on coming together to reimagine a joyful, well future.
Help Washington State #StaySafeTogether
Thanks to everyone for participating in #DreamathonWA!
Watch for the final report-out summarizing all of your great ideas. After the Dreamathon, the What the World Needs Now team will create a draft statewide report about the community solutions that were developed. It will also have pandemic pro tips for quarantine, Delta and other variants, plus a roundup of local community resources.
What the World Needs Now Backstory
In the past year, we have been working with a coalition of community-driven public health partners, asking and answering BIG questions together:
How can the frontlines of our most-affected communities work together to make the next leg of the pandemic easier?
How can we reshape how our state, cities and institutions respond to COVID? What are the creative solutions that YOU want to see?
How can people who have the largest health inequities shape a response that is more fun and joyful?
How can the next leg of the pandemic have deeper relationship-building, connection and care?

People of all ages and backgrounds — children, youth, elders, caregivers, single folks, EVERYONE — came together to dream, draw, build innovative, community-led solutions for the world now — and then spent one day working with public health advocates and artists to share the brilliance.
Community Partners
What the World Needs Now is co-presented by:
African American Health Board, African American Reach and Teach Health (AARTH), A Sacred Passing, Fred Hutchinson (CoVPN), Gathering Roots Wellness, Harborview Medical Center, Tubman Center for Health & Freedom, King County Equity Now, King County Library System, KVRU 105.7, Pacific Islander Community Association, UTOPIA in partnership with Department of Neighborhoods, Seattle Girls' School, The Seattle Public Library, Seattle Together, University of Washington