Indigenous Sovereignty: Art, Land & Knowledge
Join us for public programming celebrating Indigenous Sovereignty through conversations on arts, land, water, food and more.
About our Indigenous Sovereignty programs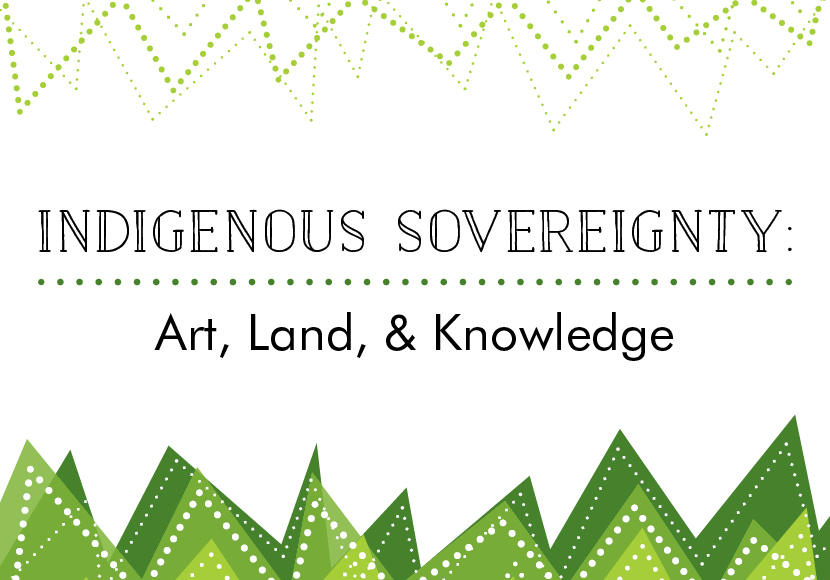 Indigenous advisors have thoughtfully shaped this series of programs, centering and celebrating Indigenous perspectives to increase the visibility of our local Indigenous communities—especially Coast Salish peoples of the Pacific Northwest and urban Indians.
This series celebrates the leadership of Seattle's Native American communities, reflects on what it means to live together on the ancestral lands of Indigenous Peoples, and considers strategies for decolonization and ally-building.
T'IGw
These programs would not be possible without the insights and knowledge generously shared by the following experts, community contributors, and members of the Native Advisory Committee (NAC).
Adriel Starren (Seminole)
Alice Tsootle (Kiowa)
Ashley Alvarez (Aleut)
Asia Tail (Cherokee of Oklahoma)
Ellany Kayce (Tlingit), NAC Coordinator
Fern Renville (Sisseton Wahpeton Oyate)
Ken Workman (Duwamish)
Marjorie Morris (Tlingit)
Megan Bang (Ojibwe)
Minty Long Earth (Santee/Creek/Choctaw)
Paul Cheoketen (Saanich)
Roger Fernandes (Lower Elwha Band S'Klallam)
Shannon Morrison (Tlingit)
Shena Brim (Choctaw/African American)
Storme Webber (Alutiiq/African American/Choctaw)
Susan Balbas (Cherokee/Yaqui)
Tracy Rector (Choctaw/Seminole)