2021 Summer of Learning - Explore Your Story
Ask an elder about their childhood, read a story you like to someone in your family, or discover new things with your friends.
Ideas to help you get started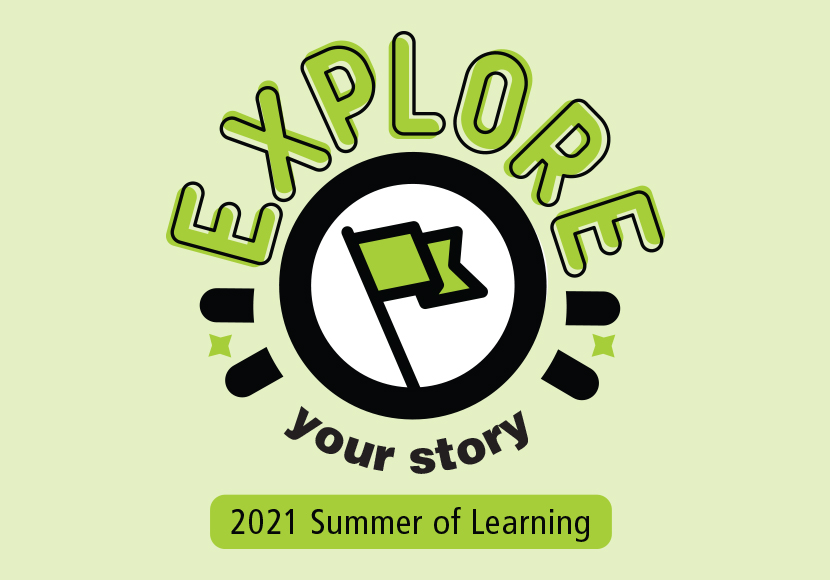 What has been your favorite activity to do at home during the COVID-19 pandemic?
What is your favorite book or story? If you could rewrite the story, what would you change? Why?
Ask an elder or family member to tell you about a favorite memory from their childhood – write or draw a picture about it.
If you were a part of nature, what would you be – the sky, an animal, the sea, or something else?