About the Artists
The Library and four local artists, Tessa Hulls, Eileen Jimenez, Stephanie Morales and Brandon "BT" Thomas, collaborated on artwork for the Summer of Learning.
Tessa Hulls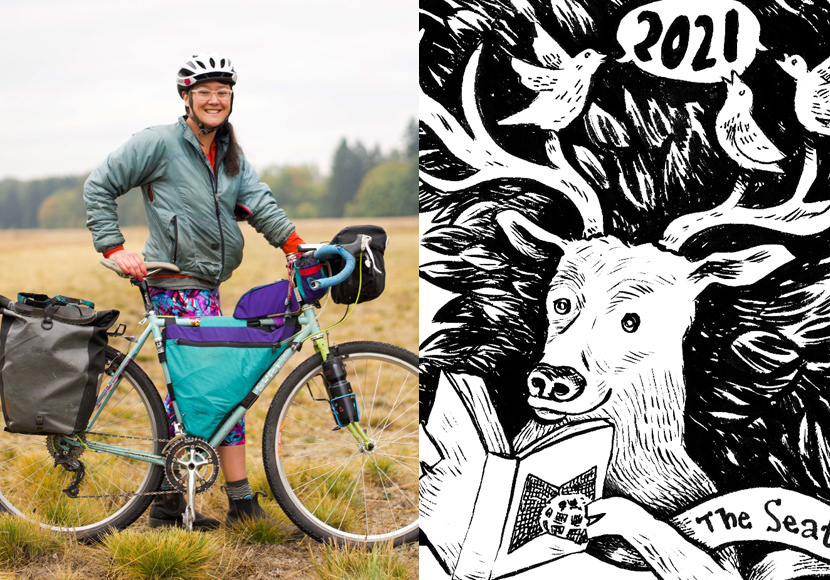 Tessa Hulls created the illustrations for the Adult Book Bingo cards.
Tessa Hulls is an artist/writer/adventurer who is fascinated by the concept of home. As the daughter of two first generation immigrants who landed in a town of 350 people, she grew up with an unusual amount of isolation and spent her formative years reading her way through the public library and roaming alone through the hills with a backpack full of books. This love of solitude, research, and forward motion informs much of her unusually multidisciplinary creative practice, and she weaves genres to create work exploring the intersections of history, culture, belonging, and strength.
Eileen Jimenez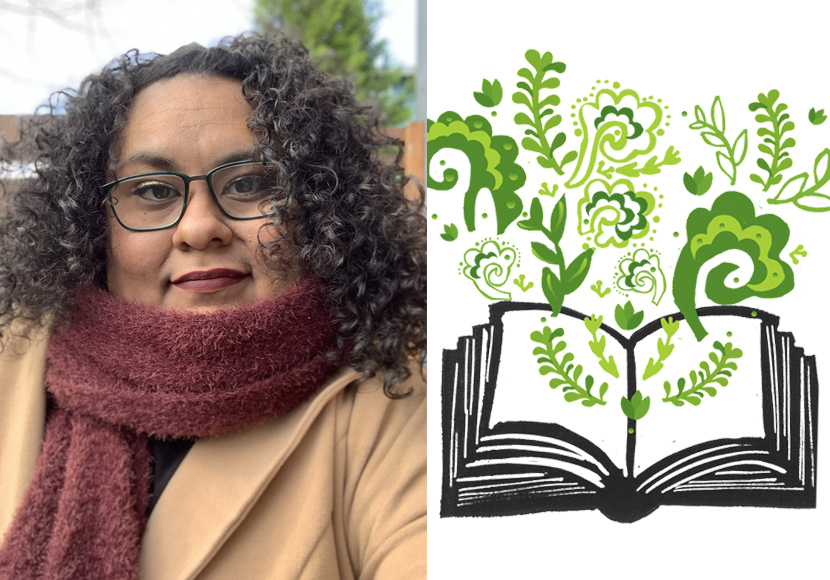 Eileen Jimenez's mother is Maria Cruz Jimenez, her grandmother is Eloisa Saavedra and her great grandmother is Isidora Saavedra, matriarchs of the Otomi people. She is an indigenous queer artist currently living in the occupied Duwamish Territory (Seattle, WA). She was born in southern California, but her family is from Michoacán and Mexico City. Her soul speaks through her art. In her art, she sees herself and the stories and the strength from her ancestors. In her art you will see the aesthetics of her Mexican and Otomi stories - you see the visual representation of her soul, and the colors, the culture, the visions and the dreams that live there. As an indigenous leader, community member, and as an artist, everything she does and creates is influenced by my many intersecting identities and lived experiences. She creates the art, the structures, the programming and the educational experiences she wishes her community and she would have seen and had access to as a girl from the 'hood'. Her leadership is grounded in community and specifically, she believes it is her role to continue to show up, disrupt the dominant narrative, and gain access to institutional resources to share them with her community. Her family's stories, values, theories and practices keep her feeling whole throughout this process and she finds support through community care.
Stephanie Morales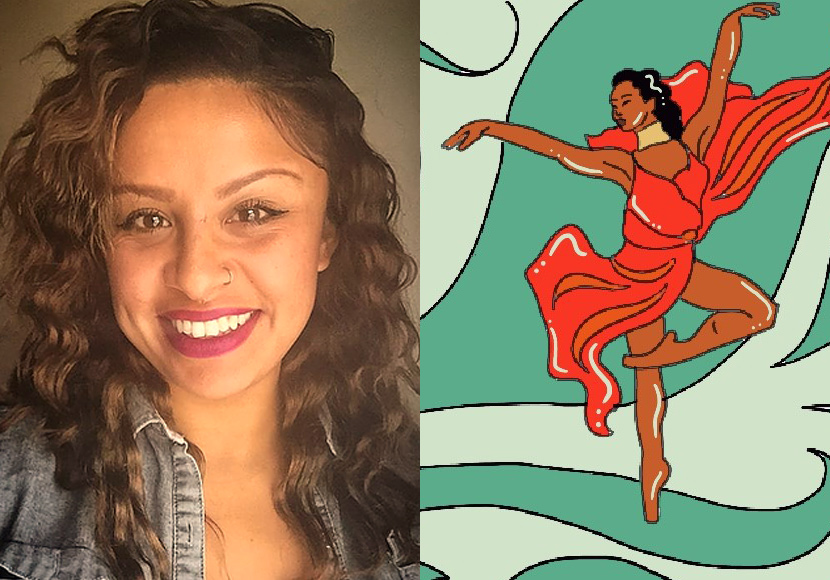 Stephanie Morales is a homegrown, Seattle born and based artist. Creating art from a young age, she returned to her passion through acrylic and pencil mediums nearly five years ago. Travels throughout the US, Europe, and Africa influenced her work which often includes themes of duality and false dichotomies, femininity, and the temporal nature of time and circumstance. Much of her work is intended to ask the viewer to reflect on themselves and the world around them in new and more fluid ways. Her Afro-Latina and Filipino background, education in social justice and varied life experiences also contribute greatly to the subject of her personal work.
Brandon "BT" Thomas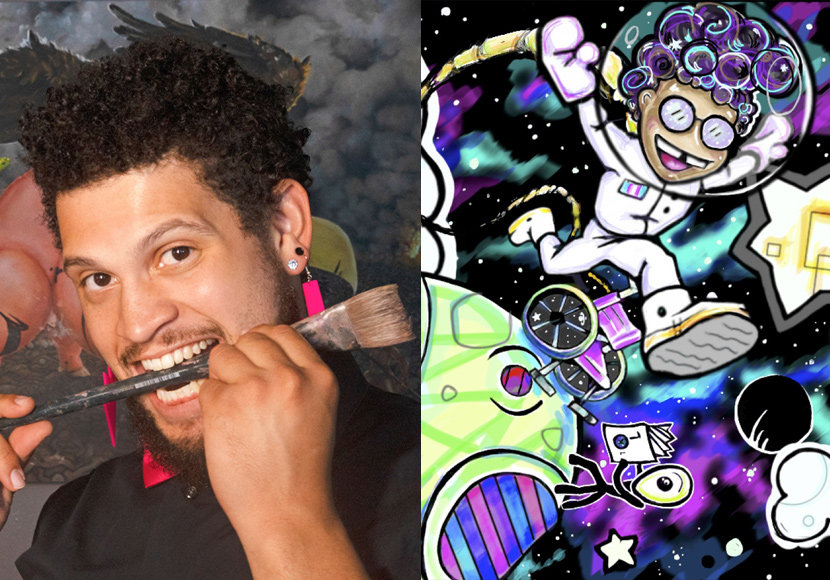 Brandon "BT" Thomas has been painting professionally since age 14 and has reached such high-profile clients as MoPOP, MTV, and The PNW Pride Foundation. Their Pop-Surrealistic artwork is filled with visual portmanteaus and juxtaposition of styles. BT is a founding member of the "Vivid Matter (Art) Collective"- a contributing artist to Seattle's BLM mural during the protests of June 2020. Since, BT has co-created Blaque Mass Studios; a revolutionary community art studio that aims to reclaim space through Black creation and joy.