Adult Book Bingo
Every summer we partner with Seattle Arts & Lectures (SAL) to create a Summer Book Bingo card for adults. If you achieve bingo or blackout, you will be entered to win fabulous prizes!
2019 Book Bingo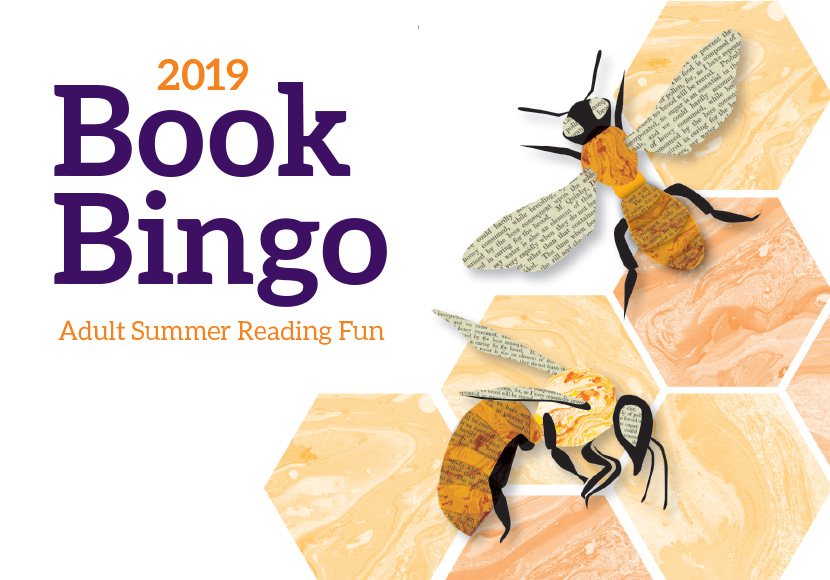 Keep track of books you read from May 15 through Sept. 3, 2019 by writing the title and author in the matching square.
Need suggestions for your squares?
Stop by any branch and ask a librarian for recommendations or request Your Next 5 Books.
You can also check the hashtag #BookBingoNW2019 on Twitter, Instagram, and Facebook to get ideas from fellow readers.
How to Play
Book titles may be used only once per card, and only one entry per person. For readers 18 and older.
For the "Recommended by an Independent Bookseller" square, consider visiting one of SAL's bookstore partners: Elliott Bay Book Company, Madison Books, Phinney Books, Queen Anne Book Company, Ravenna Third Place Books, Secret Garden Books, Seward Park Third Place Books and University Book Store.
How do I win?
BINGO: Complete a horizontal, vertical or diagonal line! Turn in your card and you'll be entered into a drawing for a gift card to an independent book store.
Blackout: Complete all 25 squares! Turn in your card and you'll be entered in a drawing for one of three grand prizes of tickets to 2019/20 SAL events.
How do I submit my board for the prize drawing?
Submit your completed card (with either a bingo or a blackout) in one of the following ways:
Drop off your card (or a copy) at any location of The Seattle Public Library.
Mail your card (or a copy) to:

Seattle Arts & Lectures
340 15th Ave. E., Suite 301
Seattle, WA 98112

Post a photo of your completed card to one of the Library's or SAL's social media channels using the hashtag #BookBingoNW2019.
Entries must be received by 6 p.m. on Tuesday, Sept. 3, 2019.
If you have a question or need help, Ask Us or call 206-386-4636.