Early Learning
Nurture childhood development through our early learning programs. Whether your child is a baby, toddler or preschooler, Story Time and Begin With Books programs help kids develop reading and language skills. Events blend reading, singing, talking, playing and writing to reveal the magic of books and stories.
Story Time
Our Story Times offer age-appropriate stories, rhymes, songs, activities and movement for children ages 0 to 5. Programs are free and are available several days per week, in English, Spanish, Vietnamese, Mandarin Chinese, Arabic and Somali.
Begin with Books
Begin with Books kits feature reading activities for toddlers and preschoolers. Reserve kits using the online catalog, for pickup at any branch. Kits include board books, music, resource books and activity cards. Topics range from potty training to dinosaurs, and ABCs to Mother Goose.
Five activities to raise a reader
We help early learners and their caregivers, providing ideas and help for adults and children. We have identified some activities that caregivers can use to help young children develop language skills:
Sing to or with a child in any language to help them learn word sounds.

Read (and reread) to a child to help them learn to love stories.

Write with a child to help them create and see words and symbols on a page.

Talk with a child to help them learn to communicate and be ready to read.

Play with a child to help them use words to express themselves.
Learning at Home Together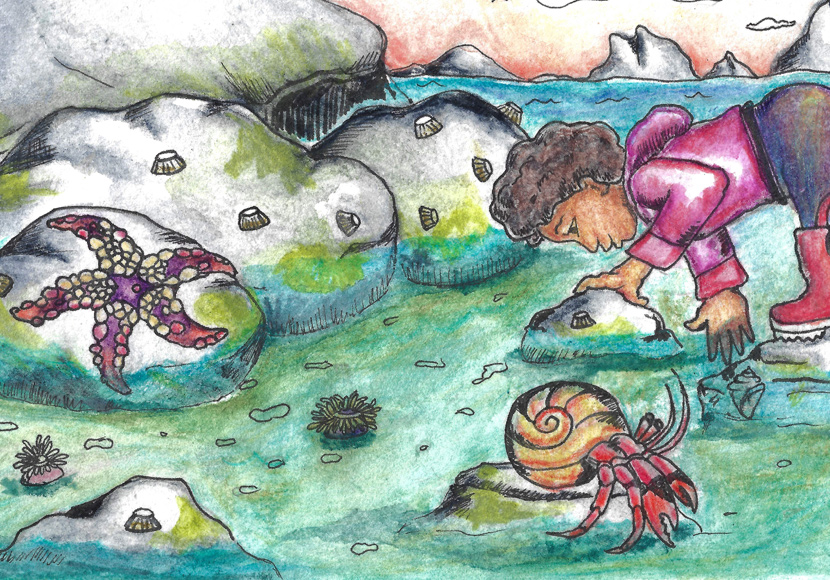 We're thinking of you, we miss you. Hope to see you again soon!
Download our 2020 activity guide to find activities to raise a reader, science activities for preschoolers and more.
The Early Learning Action Guide is available in 7 more languages!