Kids Café
Kids and teens in need eat for free at your Library. Free meals and snacks are available after school during the school year and all summer long at select branches.
About Kids Cafe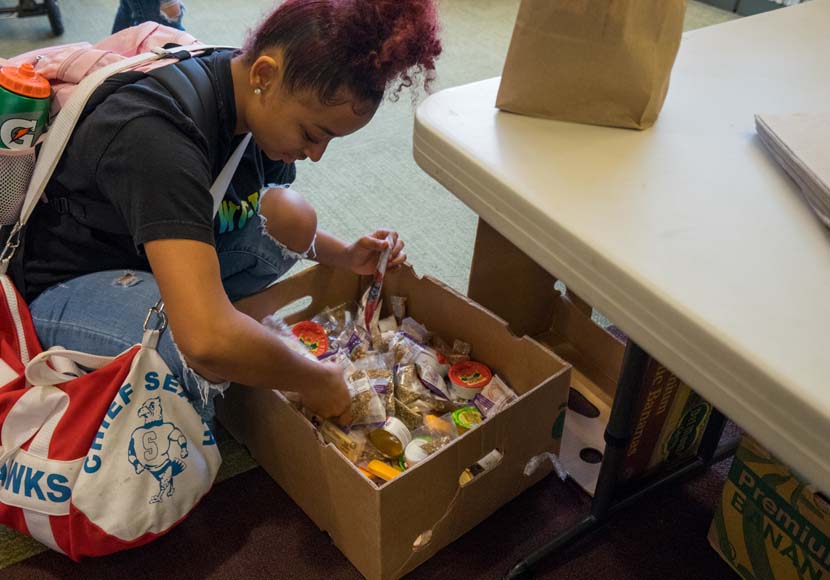 Kids Café meals are designed to appeal to kids' picky appetites and to meet their special nutritional needs. All kids (ages 18 and under) are welcome. No proof of income, address or citizenship is ever required. Bon appétit!
This program is co-sponsored by The Seattle Public Library, City of Seattle Human Services, and United Way of King County, with additional support from USDA.