Grow Your Business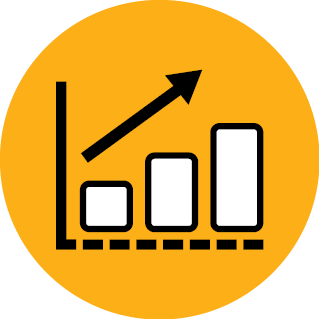 Keep your business thriving with help from Library to Business. The Library offers free access to local business news, databases with market data and industry norms, and more. Continue building your business skills with free online classes and 1:1 assistance
Business Resources
Most entrepreneurs create and update a business plan as a living document that communicates their roadmap to viability to investors, employees, and partners. We offer sample plans as well as resources with market data that will help you make informed decisions and back up your plan with solid market data. Most library resources can be used from home with your Seattle Public Library card and PIN number.
To help you get more familiar with different business concepts our business librarians have created lists of resources on specific topics like planning and funding your business. We also have collections of podcasts, business magazines, and more.


Business Information Appointments
We offer free virtual 1:1 appointments with librarians trained in business research. We can help you find information about your industry and market, potential customers, competitors, make referrals to business assistance organizations and help you access workshops and classes where you will improve your business skills. If you aren't sure where to begin, make an appointment with a business librarian who will show you how to use the most relevant tools.
Connect with Experts
We will help you find the business information you need, but mentoring and financial assistance will help you further. Technical and financial assistance organizations offer mentoring, workshops and community lending. Each program is different, so we encourage you to explore those that best fit your needs.
Supporting Diverse Entrepreneurs
We are committed to helping BIPOC (Black and Indigenous People of Color) members of our community start and grow businesses. We offer assistance to anyone in need, but have developed some specific programs and services to help these groups successfully launch and develop businesses.
Black-Owned Business Excellence
Library to Business is part of a group of organizations developing events designed to inspire, educate, celebrate and generate excellence in Black-Owned Businesses in the state of Washington.
Black-Owned Business Excellence
Muslim Community Finance Coalition
We are one of a group of organizations working to support Muslim business owners. Community lenders and business assistance organizations have been meeting with members of our local Muslim communities to talk about improving access to riba-free (interest free) financing options that meet their needs.
Build Your Business Skills
Whatever the project, it is necessary to continue to improve your business abilities. We offer many options to help you master the particular skills needed to keep you at the top of your game.
LinkedIn Learning (formerly Lynda.com)
Hundreds of free, online classes on topics such as management, marketing, web design, and software.
O'Reilly Complete Public Library
Instant access more than 2,000 digital books on business, computing, databases, programming, web design and more. The collection is keyword searchable and loads in your browser.
Your Next Skill
Know what you need to learn, but not sure where to start? Let our librarians help with a list of resources to help you get that next skill. Tell us what you want to learn. Do you want to create a website or develop your accounting skills? Whatever the topic, librarians are standing by to help you.
Workshops
Look for upcoming programs that connect you with experts who will help you get your business ready for contracting with government entities, exporting products or services internationally, or preparing to hire and retain employees.
Recordings
Breaking away from your business during open hours can be challenging, so we have provided access to recordings of some of our previous workshops.