Washington Center for the Book
The Washington Center for the Book promotes literacy, celebrates our state's robust literary heritage, and highlights the way libraries and reading help strengthen communities and foster civic engagement. A joint partnership between the Washington State Library and The Seattle Public Library, the Center is also the state affiliate of the Center for the Book at the U.S. Library of Congress.
Washington State Book Awards
The Washington State Book Awards honor works of outstanding literary merit by Washington authors. An award is given based on the strength of the publication's literary merit, lasting importance and overall quality in eight categories. Find information on how to submit.
We celebrate finalists and winners of the Washington State Book Awards at a free ceremony and reception every October at the Central Library.
Narwhal and Jelly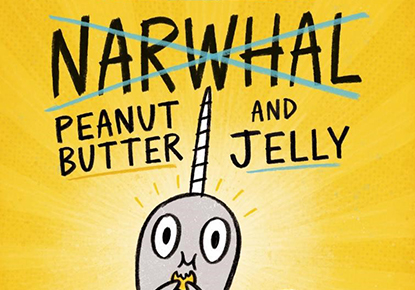 Find Narwhal and Jelly books at your library! Peanut Butter and Jelly by Washington author/illustrator Ben Clanton won the Washington State Book Award and is Washington State's featured book at the 2020 National Book Festival.
Free Downloads
Where a Book Begins with author/illustrator Ben Clanton Video