The Space Needle: A 21st Century View
The future is here! Built in record time, the Space Needle went from being a doodle of an idea on a napkin, to an iconic landmark. Once the largest structure west of the Mississippi, the Space Needle is now dwarfed by buildings that soar over the 605 foot tower.
Space Needle: A 21st Century View highlighted the history of the Space Needle through images, artifacts, memorabilia and interactive displays. The exhibit ran from October 7 to October 27, 2019.
About the Exhibit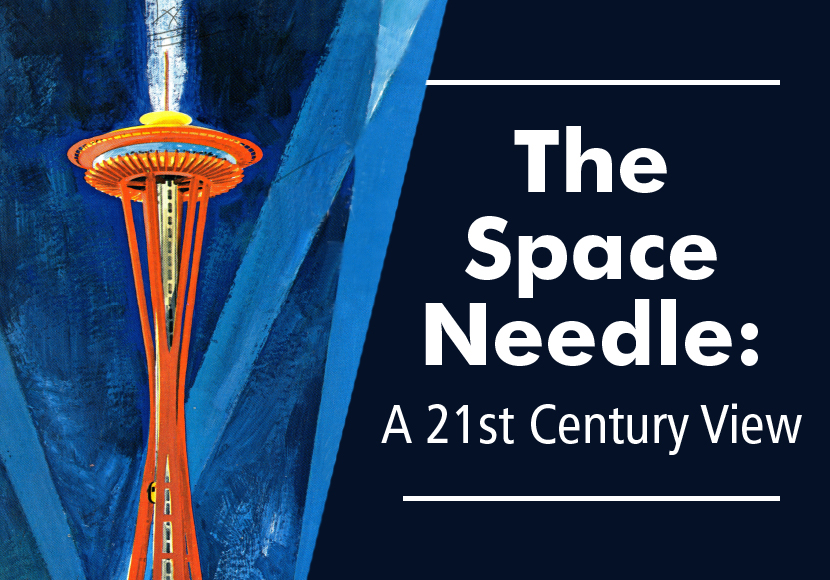 Long after March 1962, the centerpiece of Seattle Center has evolved just as the campus it towers over continues to morph and change with the ever-growing city surrounding it.
This exhibit focused on the history and development of the Space Needle, as well as the many objects produced, from myriad souvenirs to sentimental songs, of an enduring symbol from the 1962 World's Fair.