Experience the Evolution of the Duwamish River in Virtual Reality
The Evolution of the Duwamish River was an exhibit exploring the history of the Duwamish River. Through Virtual Reality and Special Collections items, the user experienced the river's past, its use by the community surrounding it, and its evolution. As Seattle grew, the city prioritized the river as a vehicle for industrial and commercial use at the expense of ecological impact. The exhibit ran from September 9 to September 28, 2019.
About the Exhibit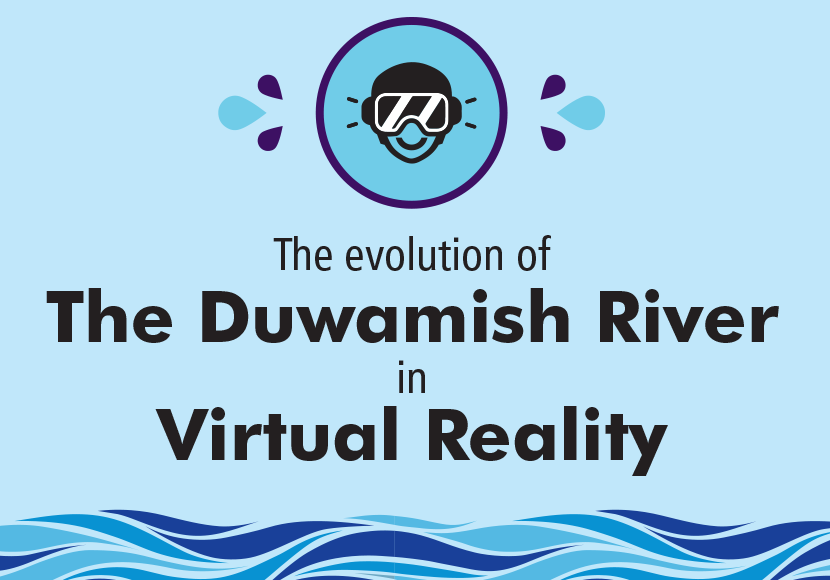 This exhibit explored the Duwamish River as a place of importance for the Duwamish people and for the people of Seattle through photographs, maps, and documents. Through Virtual Reality (VR) scenes, the viewer participated in the evolution of the river through a series of activities from the time where the river remained in its original state to the rerouted river of today. This VR experience also explored conditions of the river leading to the cleanup led by John Beal. The viewer realized the current polluted state of the river and the need for immediate action.
The Duwamish River Photo Gallery