Black Activism in Print: Visual Art from the African American Collection
Featuring framed prints created by prominent Black artists and activists Charles White and Elizabeth Catlett, from the African American Collection, on display for the first time at the Central Library since their donation in 1967. The Douglass-Truth Branch received these prints through the tenacity and determination of the women of Alpha Kappa Alpha Sorority Inc., who built the African American Collection and saved the branch from closure in the 1960s.
The exhibit ran from July 13 – Sept. 26, 2023 in the Central Library Level 8 Gallery.
The Origins of the African American Collection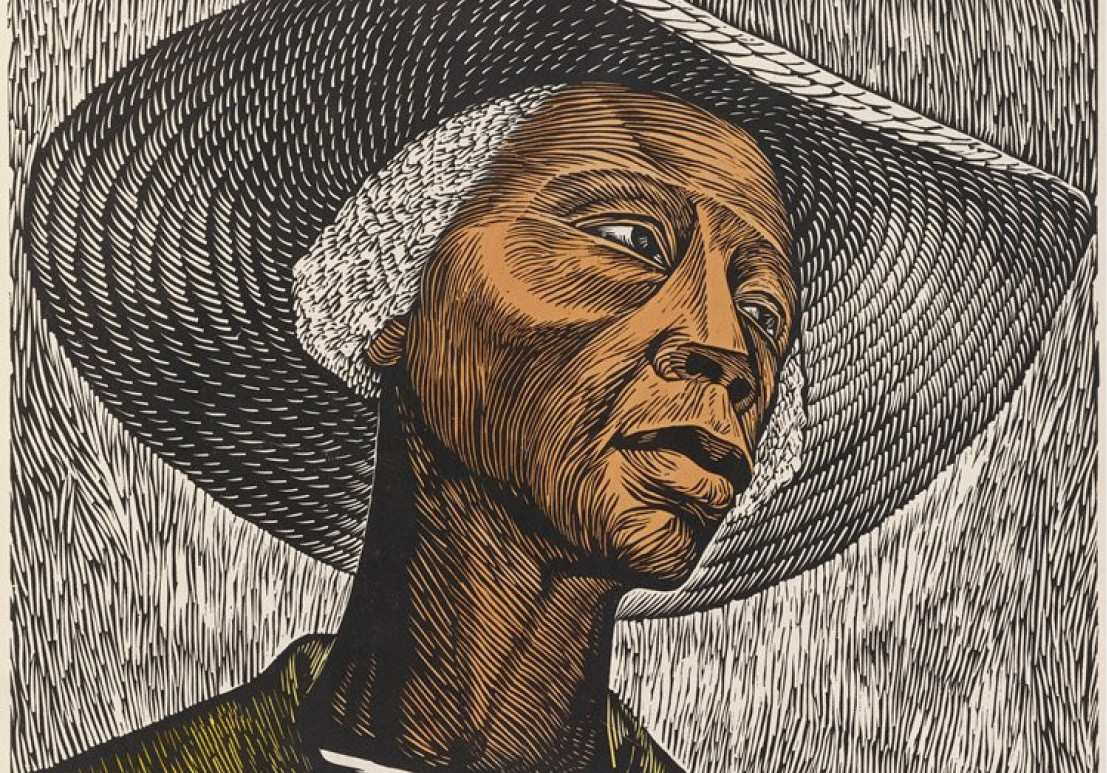 The African American Collection was established in 1965 at the Douglass-Truth Library (formerly the Yesler Branch Library) through the advocacy and grit of the sorority members of Alpha Kappa Alpha Inc., the Delta Upsilon Omega Chapter. The Yesler Branch library experienced many transitions from the 40s through the 60s and became the target of a proposed closure. Roberta Byrd Barr, Dr. Millie Russell, Shirley Wilcox, Ruth Marie Brown, and the other tenacious women of Delta Upsilon Omega worked alongside librarian James Welsh to build a collection that reflected the Black community in the Central District to stimulate circulation and engagement in the library. The African American Collection became a point of pride and dignity for the Central District and a burgeoning Black community. "It seemed so AKA", in the words from the original library project plan. For decades through the 60s, 70s, and 80s, the Collection was entirely funded and supported by the Alpha Kappa Alpha Sorority members and the Black community that would hold annual library teas and arts-related programs to raise donations to grow the Collection. The African American Collection has over 10,000 items and is growing. The Collection remains at the Douglass-Truth Branch and contains some of the original donations from the Collection's origins.