Seattle's Next Chief Librarian
The Seattle Public Library Board of Trustees is conducting a national search to find Seattle's next Chief Librarian.
Background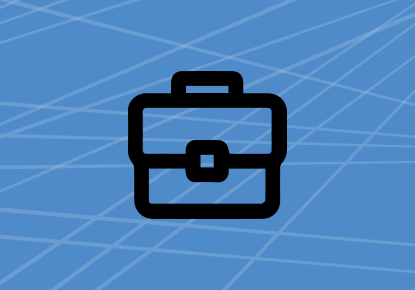 The Library Board is conducting a national search to find Seattle's next Chief Librarian. The Chief Librarian oversees the work of all 27 locations of The Seattle Public Library.
Executive Director and Chief Librarian Marcellus Turner has served as the Library's top executive since 2011. Turner has accepted a position as Chief Executive Officer and Chief Librarian for the Charlotte Mecklenburg Library in Charlotte, N.C. His last day at The Seattle Public Library will be Wednesday, March 31. The Library Board has appointed the Library's current Director of Programs and Services, Tom Fay, to serve as Interim Chief Librarian beginning April 1.
This page will be updated throughout the course of the selection process.
Read Board President Jay Reich's statement on the departure of Chief Librarian Turner and the search for a new Chief Librarian.
Search Advisory Committee
The Library Board has formed a Search Advisory Committee comprising nine members with experience in library operations and community engagement.
The purpose of the committee is to support the Library Board in recommending a search consultant, drafting the Chief Librarian position profile, recruiting candidates, screening applicants and recommending finalists to the Board. The committee will begin meeting soon to start the work of selecting a consultant.
The Search Advisory Committee includes the following members:
Vaughnetta Barton, Committee Chair, former Library board member; former practicum instructor for the University of Washington's School of Social Work
Cindy Aden, Professor of Practice and Distinguished Practitioner in Residence at the University of Washington Information School; former Washington State Librarian
Carmen Bendixen, Library board member and senior transportation planner for Washington State Ferries; former Friends of The Seattle Public Library board president
Anne Cisney, AFSCME Local 2083 union president, The Seattle Public Library
Tali Hairston, Library board member; director of Advocacy, Organizing and Development for Seattle Presbytery
Yazmin Mehdi, former Library Strategic Planning and Projects assistant for the Chief Librarian; former Library Council of Washington board member; former district director for Representative Pramila Jayapal
Robin Mendelson, former Seattle Public Library Foundation board member; senior fellow for Harvard Advanced Leadership Initiative
Jonna Ward, CEO of The Seattle Public Library Foundation
Rona Zevin, Former Friends of the Seattle Public Library board president