Impact on Local Businesses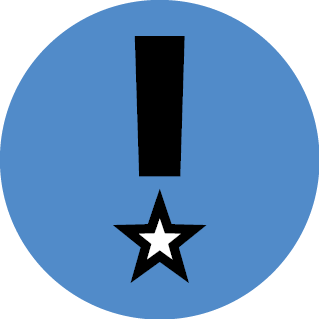 Our Library to Business program supports entrepreneurship in our community, particularly in underserved areas, with virtual one-on-one support, workshops and legal consults.
Impact on Local Business 2021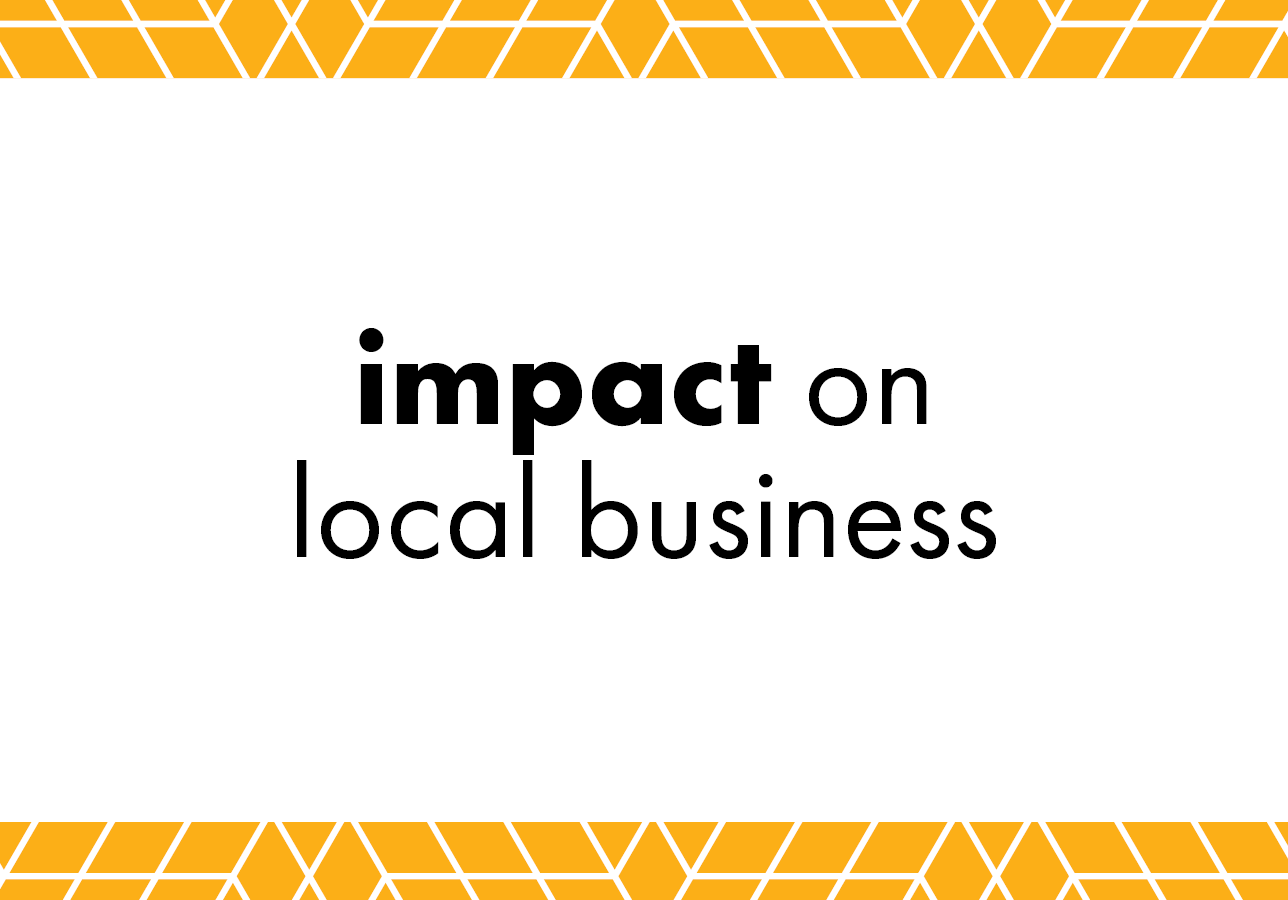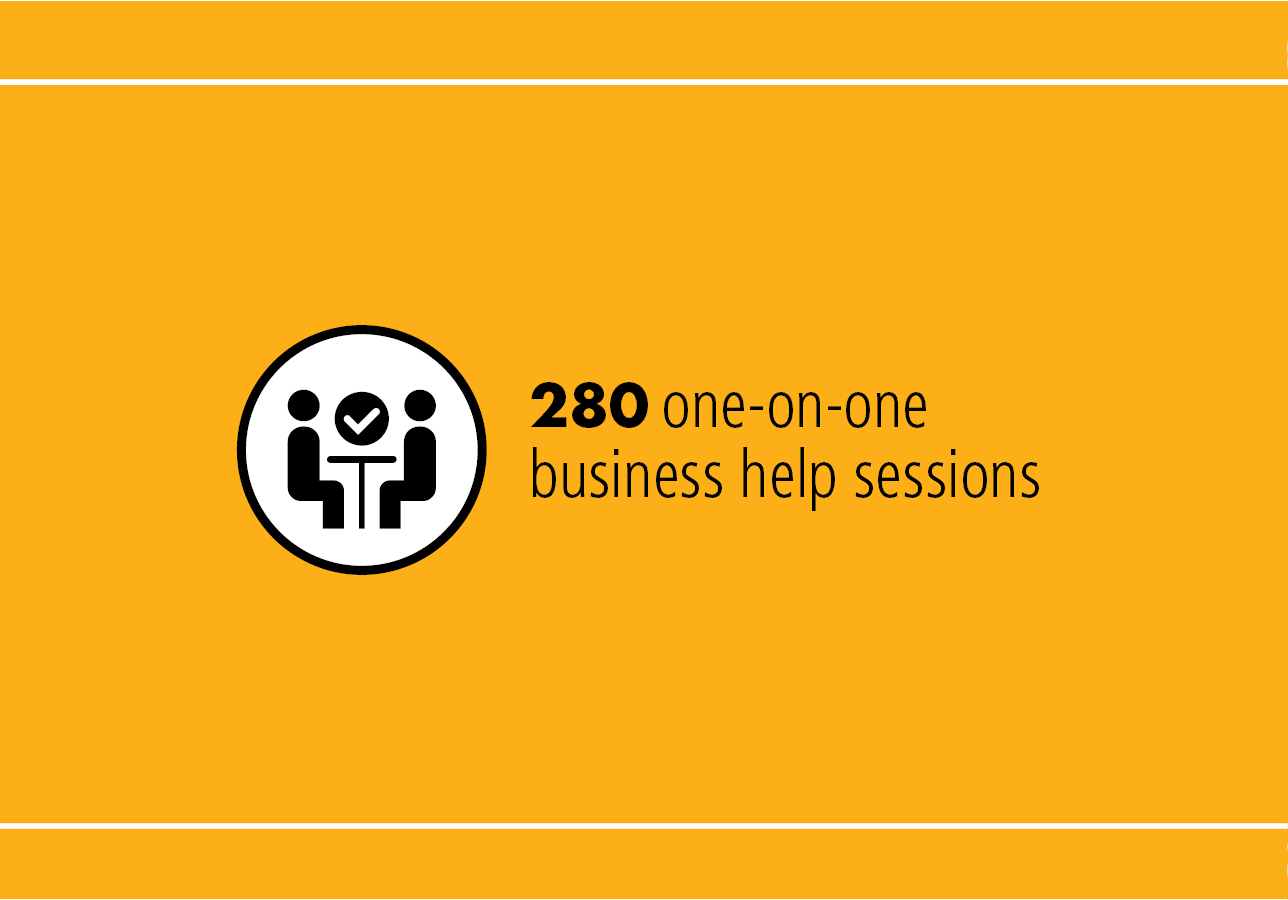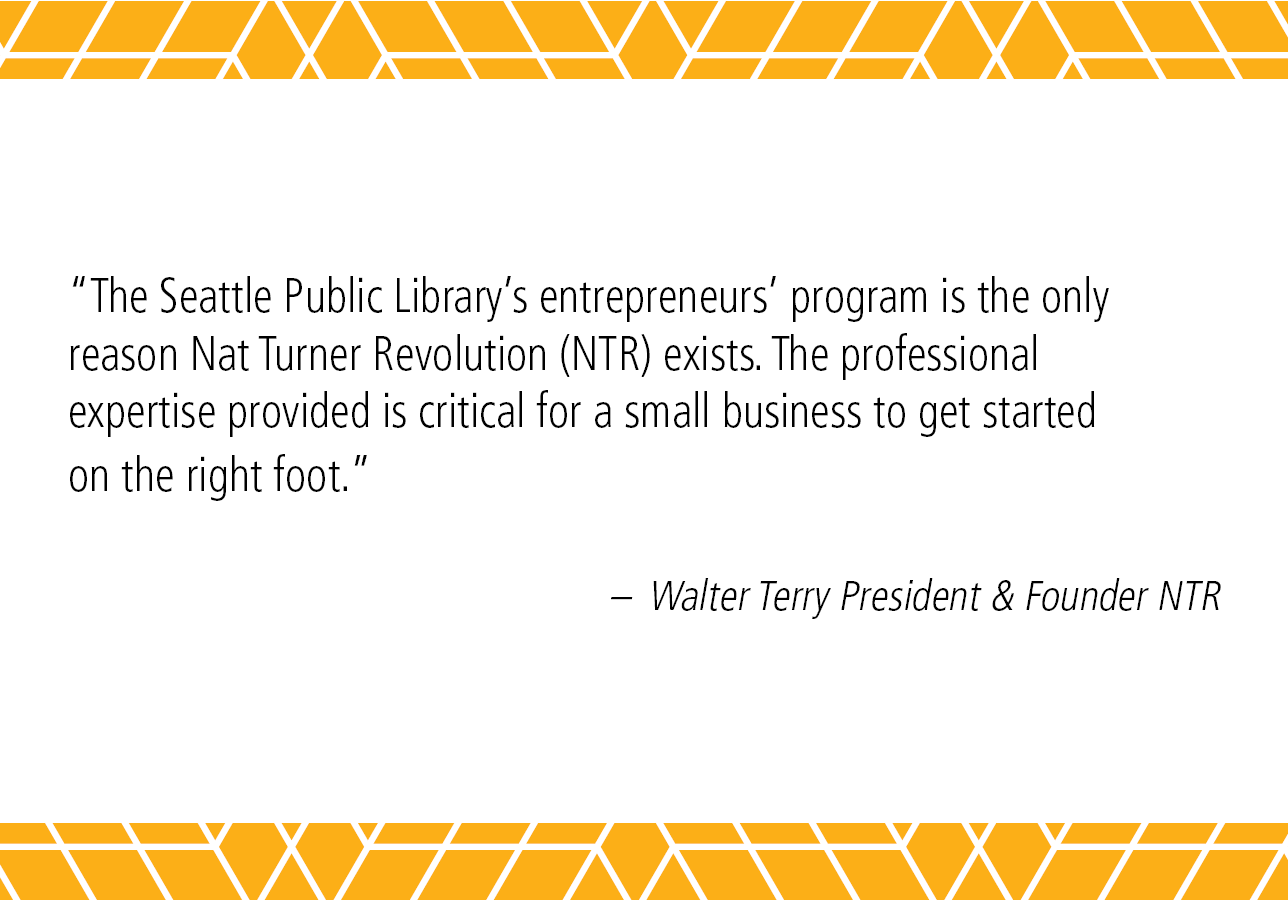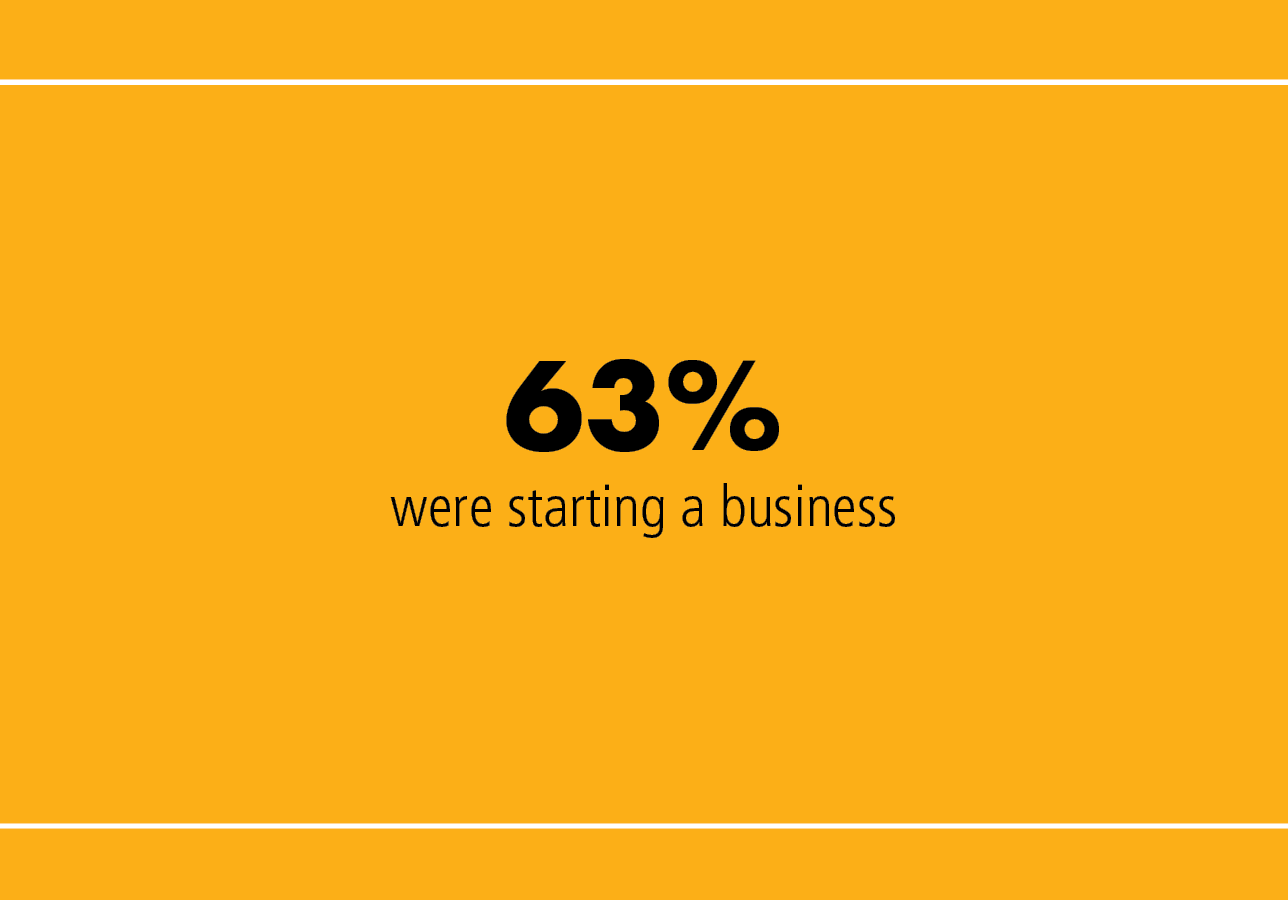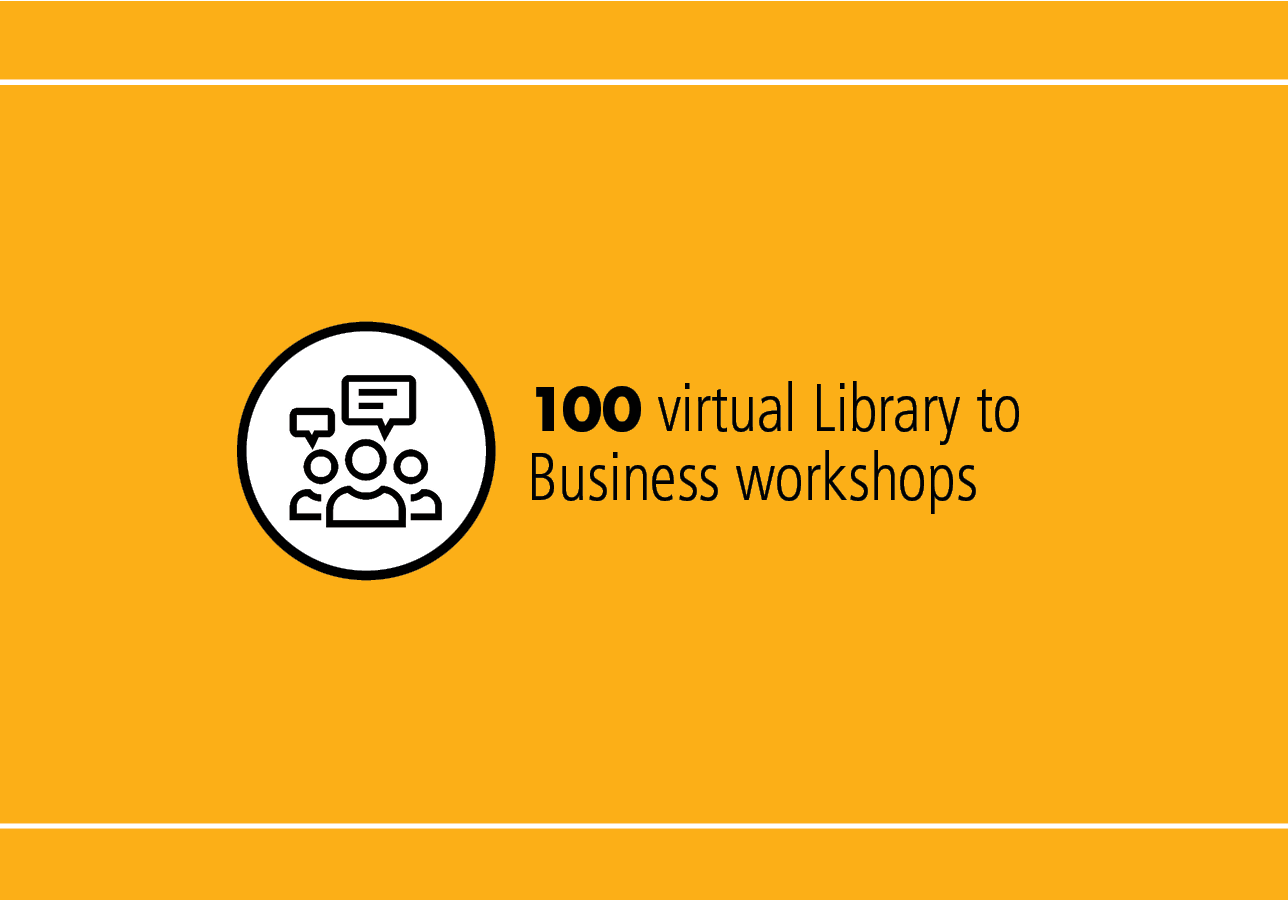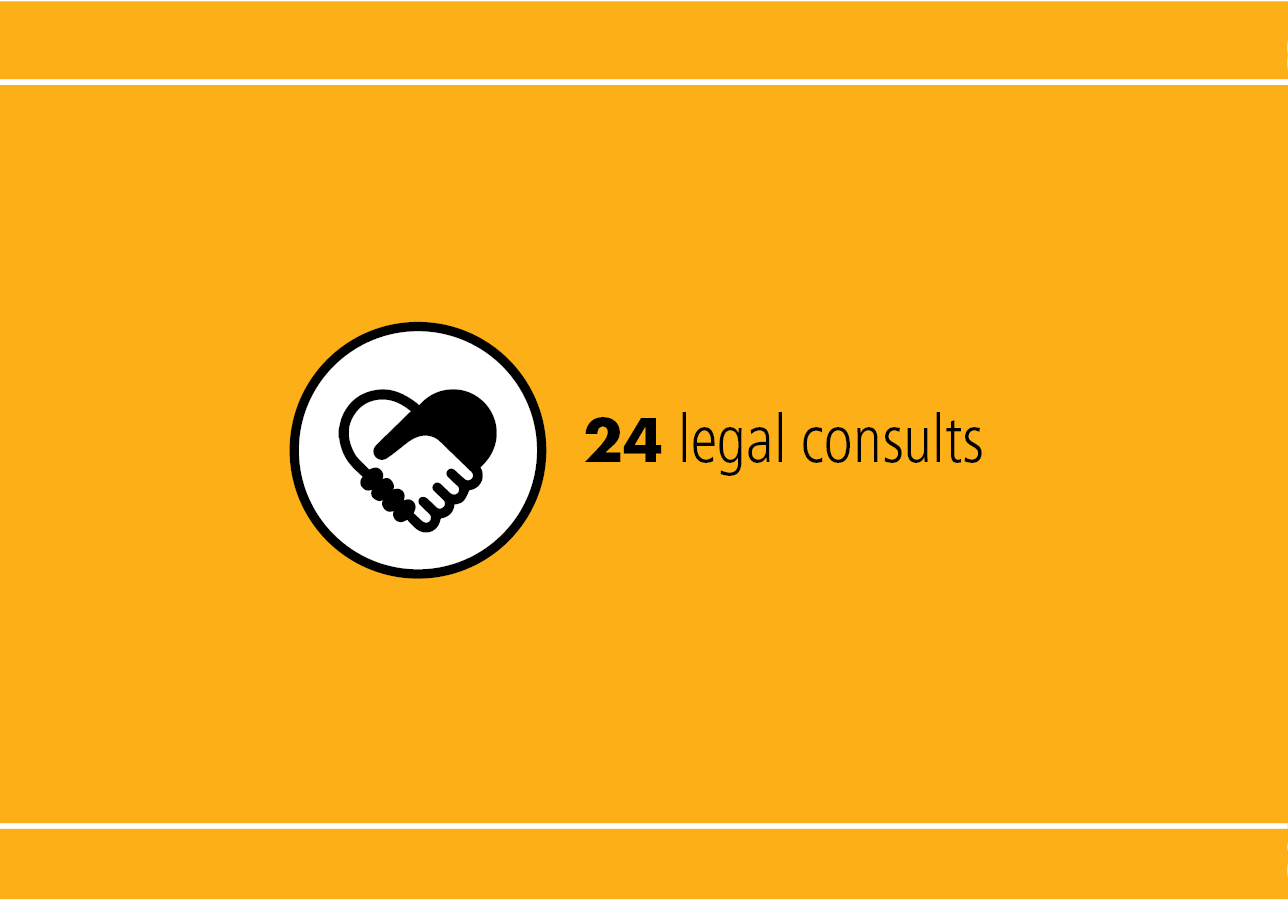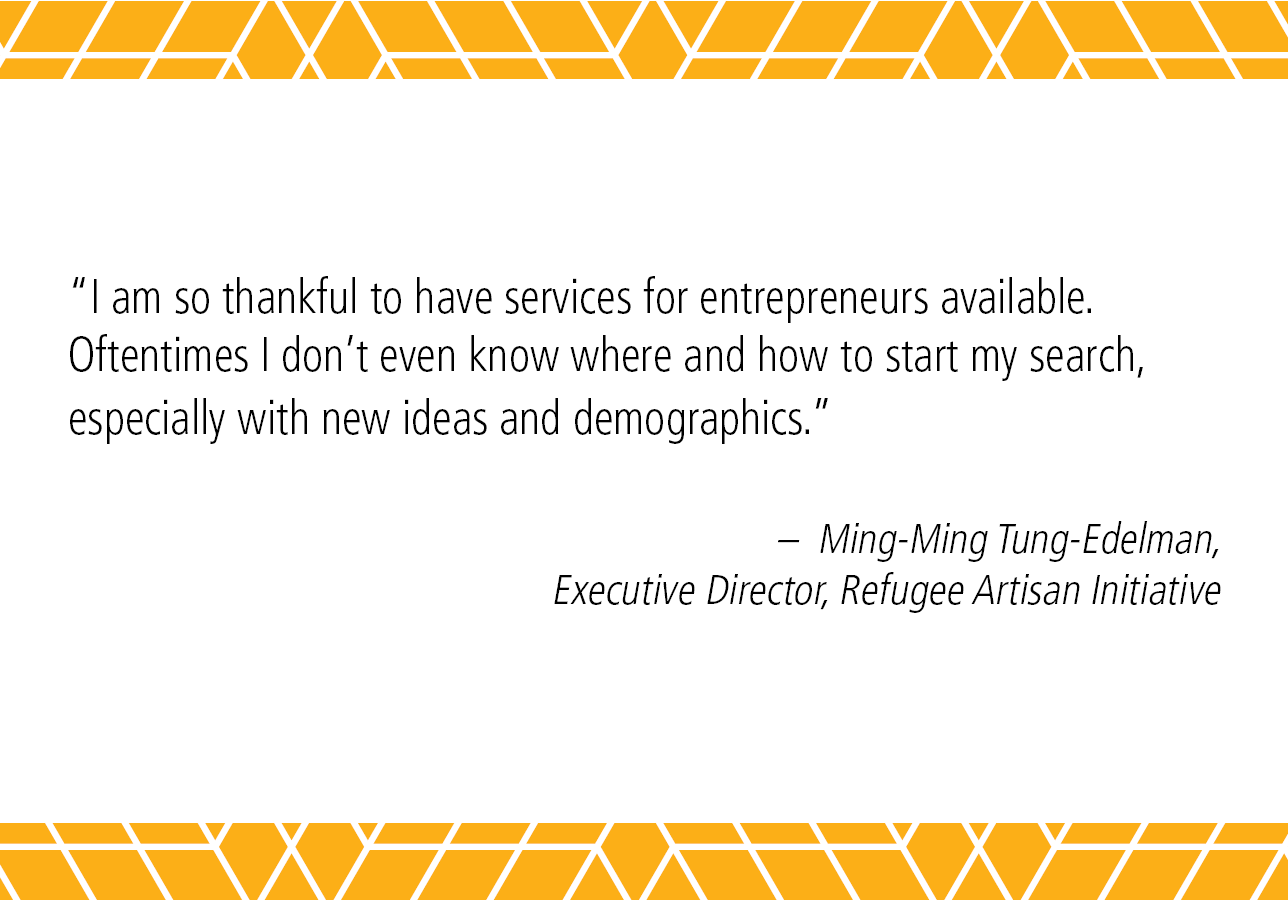 Working one-on-one with entrepreneurs
In 2021, all Library to Business appointments and programs were virtual. We held more than 280 one-on-one help sessions that offered free access to market research and business resources.

The Library to Business team also collaborated with other organizations in the economic ecosystem to answer questions about the complex and ever-changing landscape of COVID relief programs and other kinds of assistance.

Of entrepreneurs who accessed one-on-one help, 63% indicated they were starting a business, 69% said their business was a woman-or-minority-certified business; 16% said their business was an LGBTQ-certified business; and 2% said it was a veteran-owned business.
Virtual networking, access to legal experts and translation
More than 28 community partners worked with the Library to develop virtual events for small businesses during the pandemic, resulting in more than 100 virtual events that reached around 1,900 people in 2021.

Programs and workshops tackled topics such as skills for marketing products and services online, and identifying and accessing different funding sources.

With the UW Entrepreneurial Law Clinic, we offered free access to legal professionals specializing in intellectual property and corporate law through 24 consults, with approximately 94 attendees. A pilot program offered these consults in Spanish language.

Our Virtual Business Resource Open Houses offered networking opportunities with other business owners, with live translation available in Spanish, Vietnamese, Somali, Amharic and Mandarin.