Message from Chief Librarian and Library Board President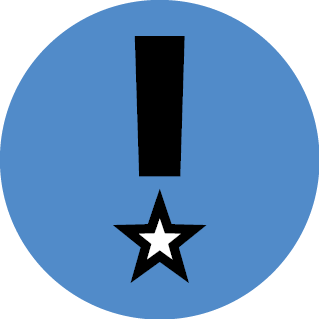 Welcome to the Library's story of 2021, a year when the Library worked with our communities to meet ongoing pandemic challenges, and also began looking ahead.
2021 Accomplishments
Dear Library friends and supporters,
Welcome to the Library's 2021 Impact Report. As you know, 2021 was another difficult year for our community with everything from the disruption of new COVID-19 variants to a record-shattering heat wave. I am proud that the Library rose to those challenges and worked with our communities to provide joy, inspiration, learning and connection for so many.
Our biggest effort was reopening. In January of 2021, we offered Curbside services at about half of our locations, but no Library buildings were yet open to the public. By the end of the year, we had reopened all 27 libraries to patrons and expanded operating hours to near pre-pandemic levels.
Safely reopening libraries to the public involved every team in our system, from custodians and building maintenance workers to drivers and librarians. Reopening day at each branch was an emotional event for everyone. Library staff were overjoyed to serve their public in-person again, and patrons praised the ordinary magic of walking into a neighborhood branch once again to use computers, print documents, browse books, read with their families and get their questions answered by our helpful and friendly Library staff.
As we reopened buildings, we continued to transform our work to expand access, address growing inequities and explore what it means to be a "hybrid" organization, offering services in-person and online.
Here are a few highlights from 2021:
During the triple-digit heat wave in late June, we redeployed staff to air-conditioned branches to serve more neighborhoods as cooling centers, serving thousands of patrons who sought refuge in our buildings. Six months later, we worked with the city's Office of Emergency Management to support their response to inclement winter weather by opening as many branches as we could during a snow and ice storm to offer warm and safe public spaces.
The Library improved the online registration process for Library cards, making it possible to get a full-service card in minutes. We issued more than 37,000 new cards in 2021.
Our Mobile Services team provided regular visits and deliveries to preschools, adult facilities/buildings and encampments for the insecurely housed.
We also loaned 325 "outreach" hotspots on a long-term basis to partners that reach communities disproportionately impacted by the digital divide, such as FEEST, YouthCare and the Low Income Housing Institute's Tiny House Villages.
Students participated in over 3,000 free virtual tutoring sessions offered by the Library in 2021. We also offered virtual one-on-one support to hundreds of job seekers and entrepreneurs.
All year, we continued to learn what it means to safely serve our patrons during a global health crisis. But we also recognize that our communities have endured real hardship over the last two years, and we have much more to learn before we can meet their changing needs.
With that in mind, we are looking to the future. The Library is working with our Board of Trustees and stakeholders to lay the groundwork for a new strategic plan. Community feedback is essential to this work. Through public conversations, stakeholder listening sessions, and other efforts, the community will guide us in shaping our direction. We look forward to these conversations and to the work ahead.
Finally, I know you share my gratitude for our remarkable Library staff. They have worked through difficult pandemic conditions with steadfast compassion, calm, emotional intelligence and an unparalleled dedication to public service.
Thank you for your continued support, and we look forward to seeing you again in our libraries!
Tom Fay, Chief Librarian
Carmen Bendixen, President, Board of Trustees