Expanding Library Access During COVID-19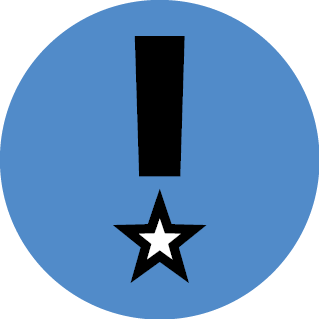 The Library continued to transform every aspect of its work in 2021, with a focus on reopening buildings and adding new ways for patrons to access Library services.
Expanding Library Access 2021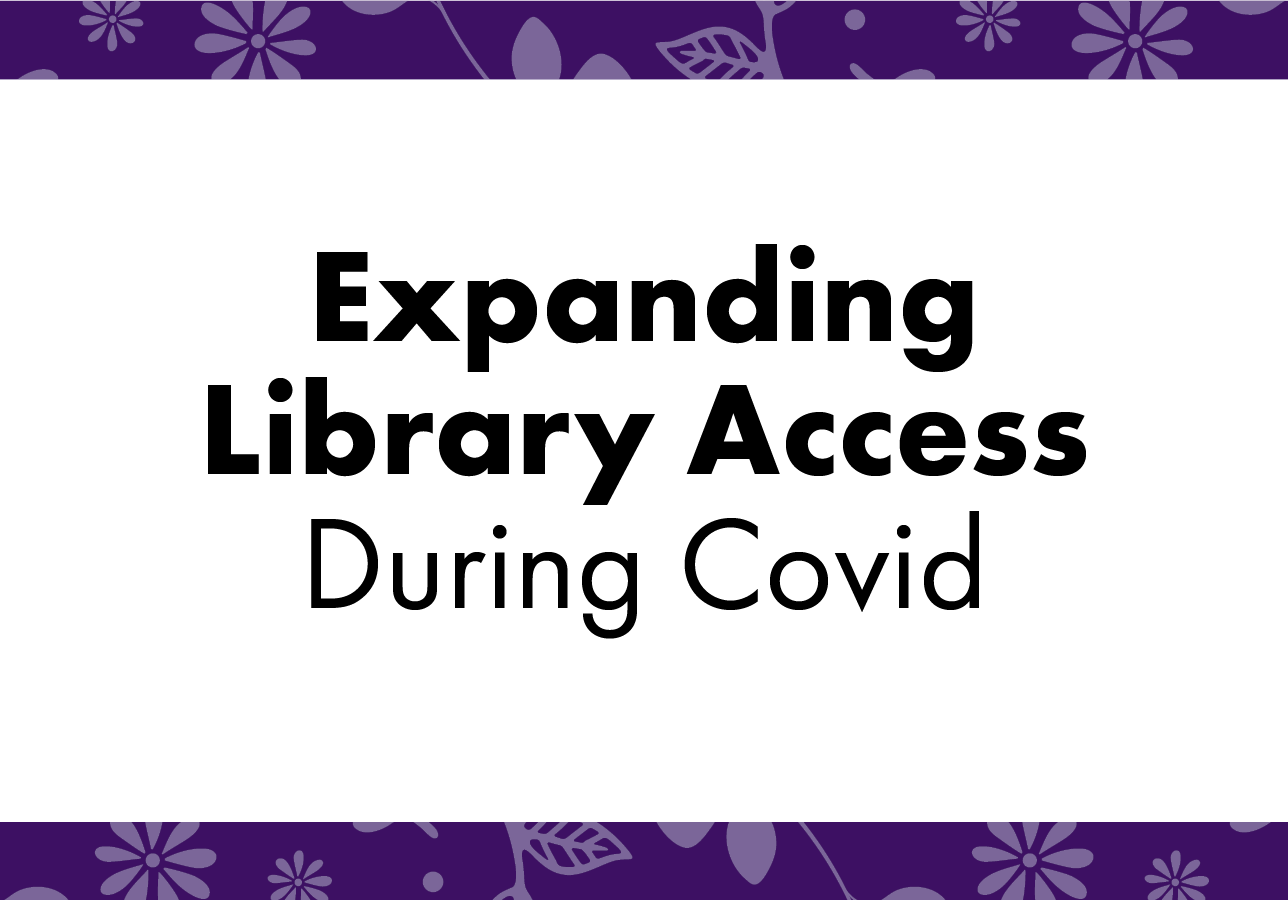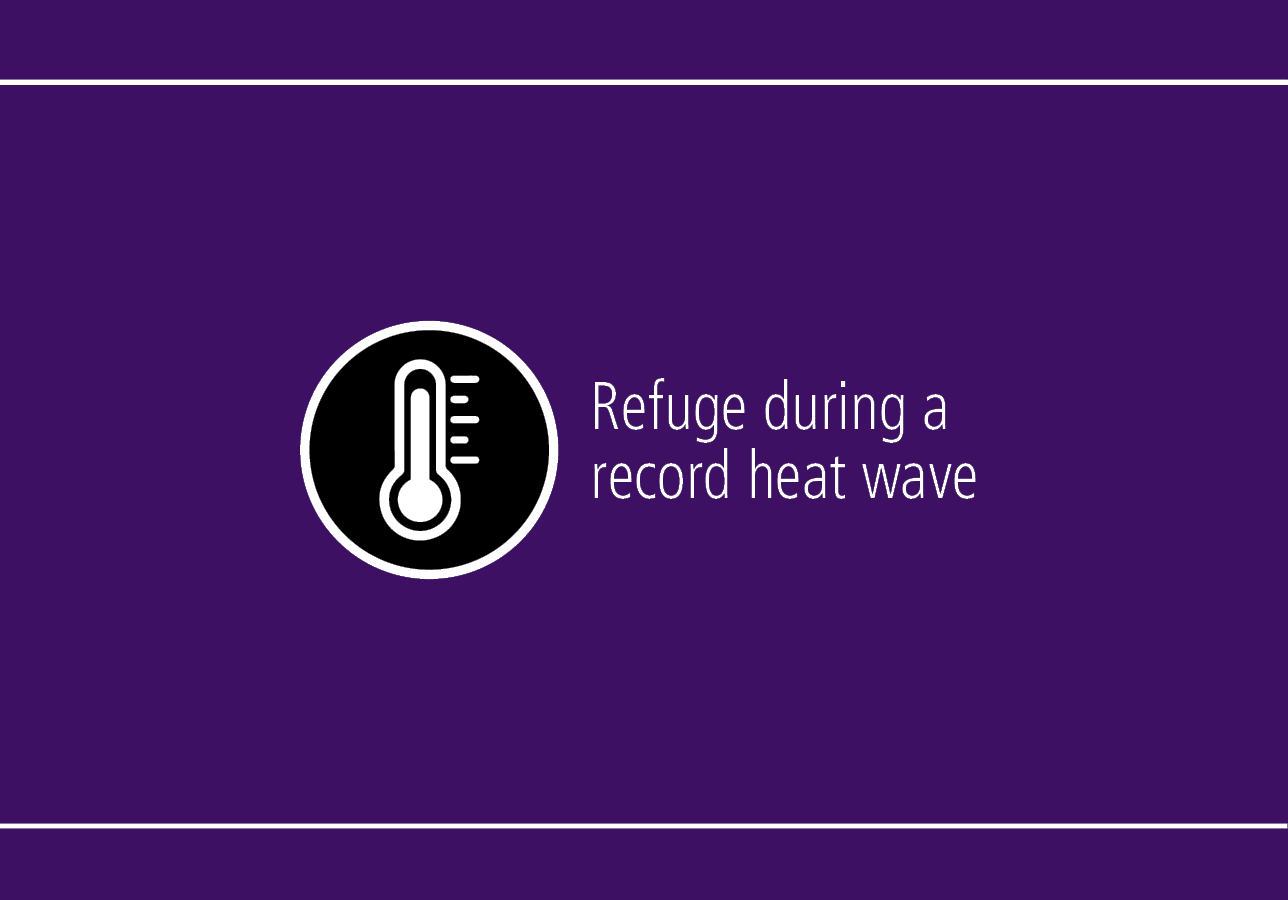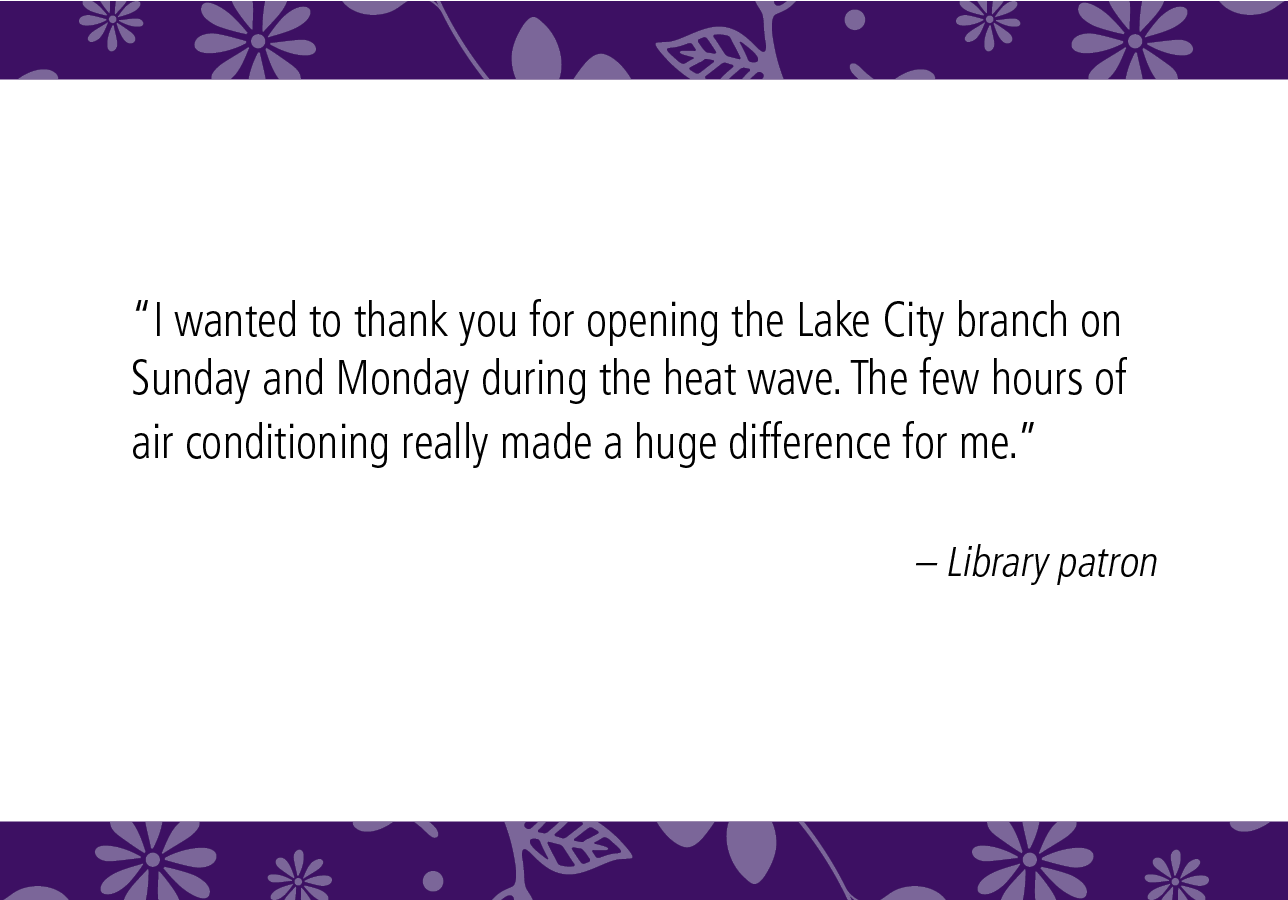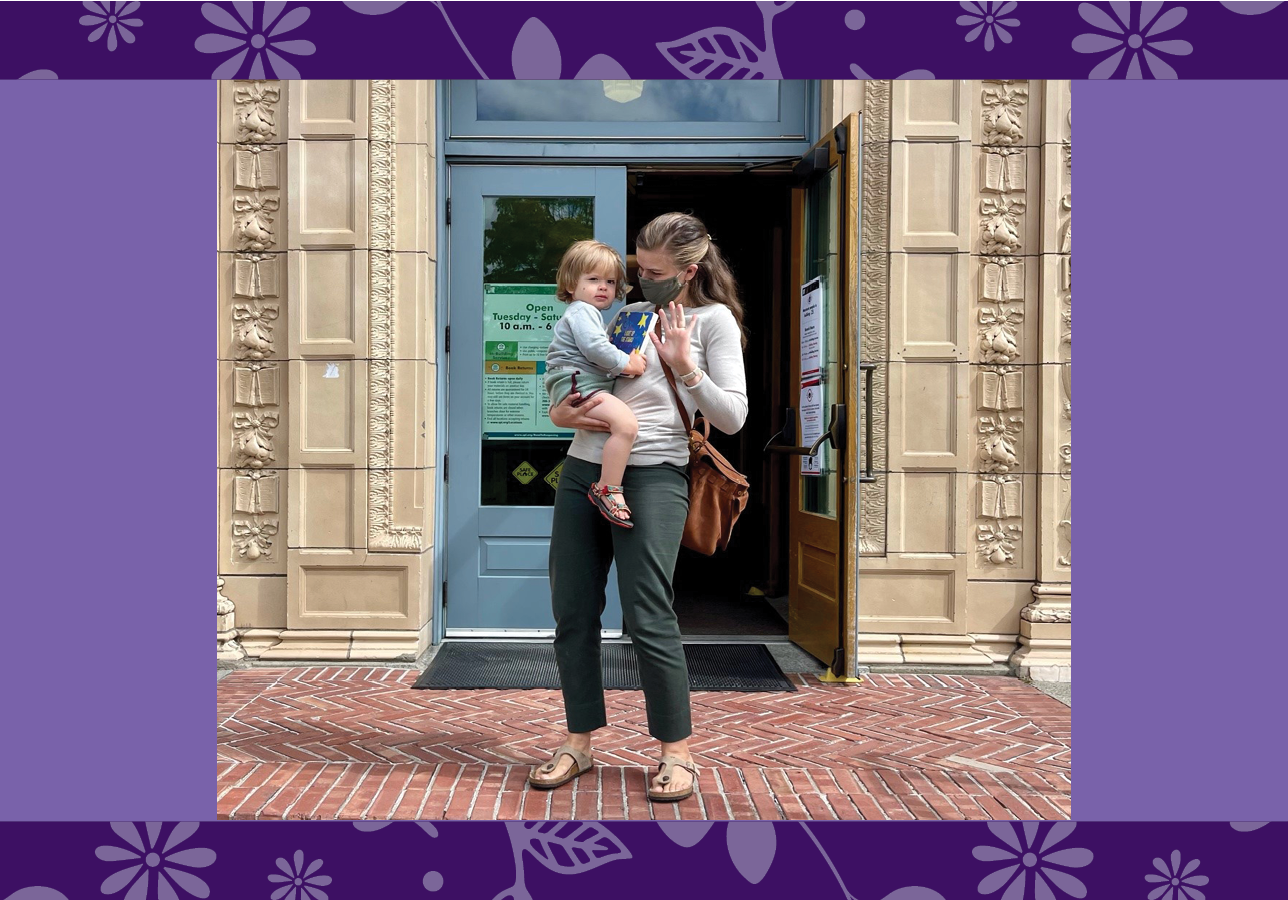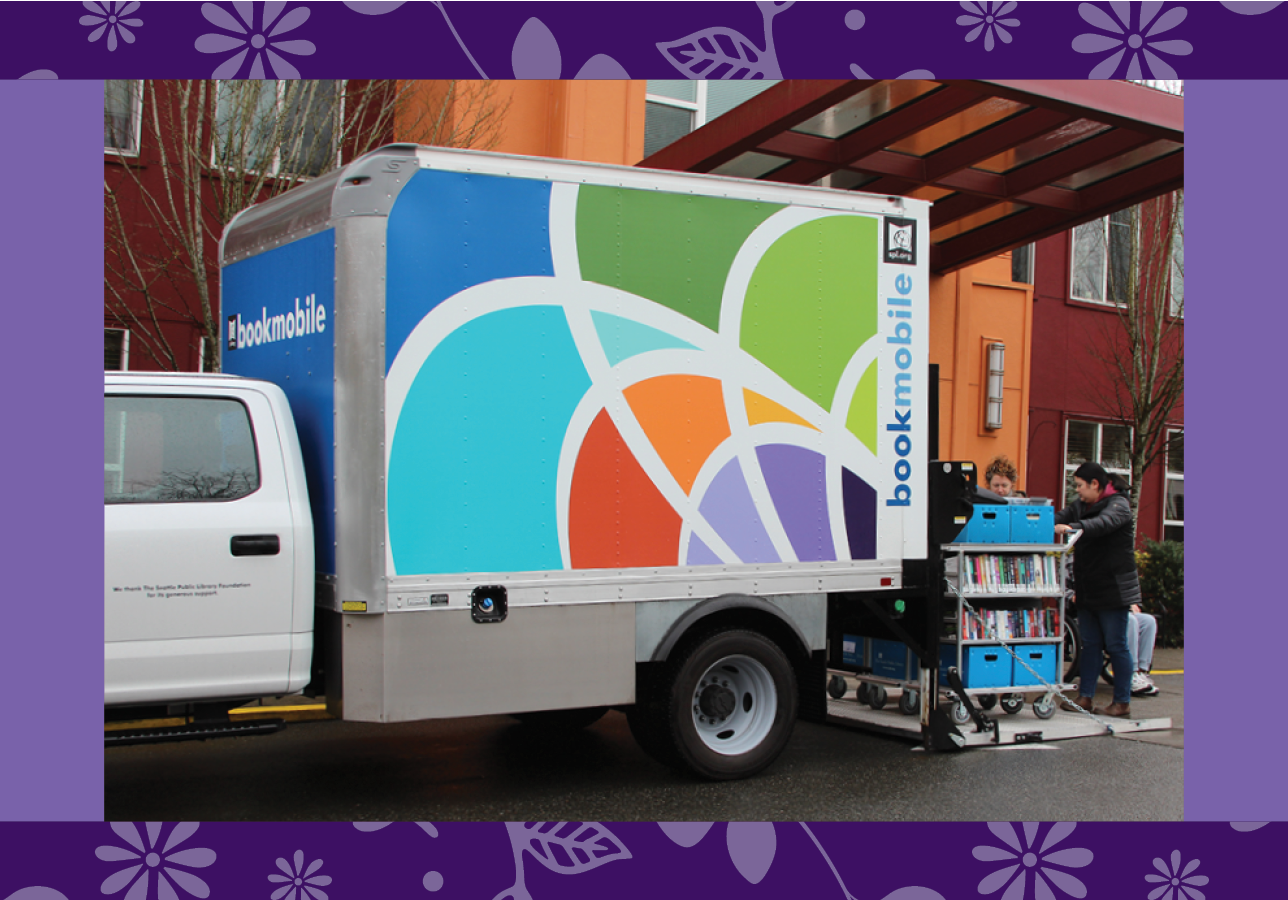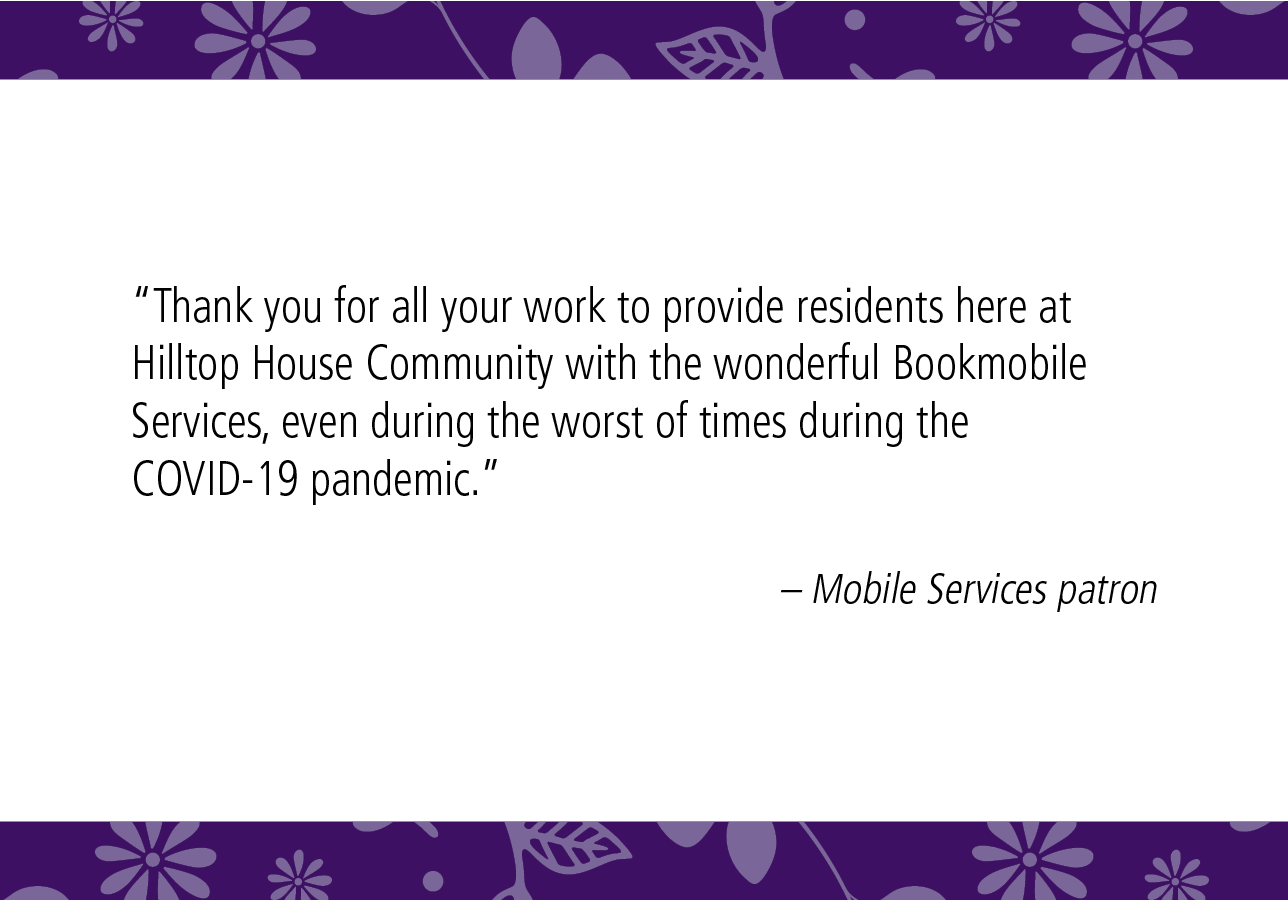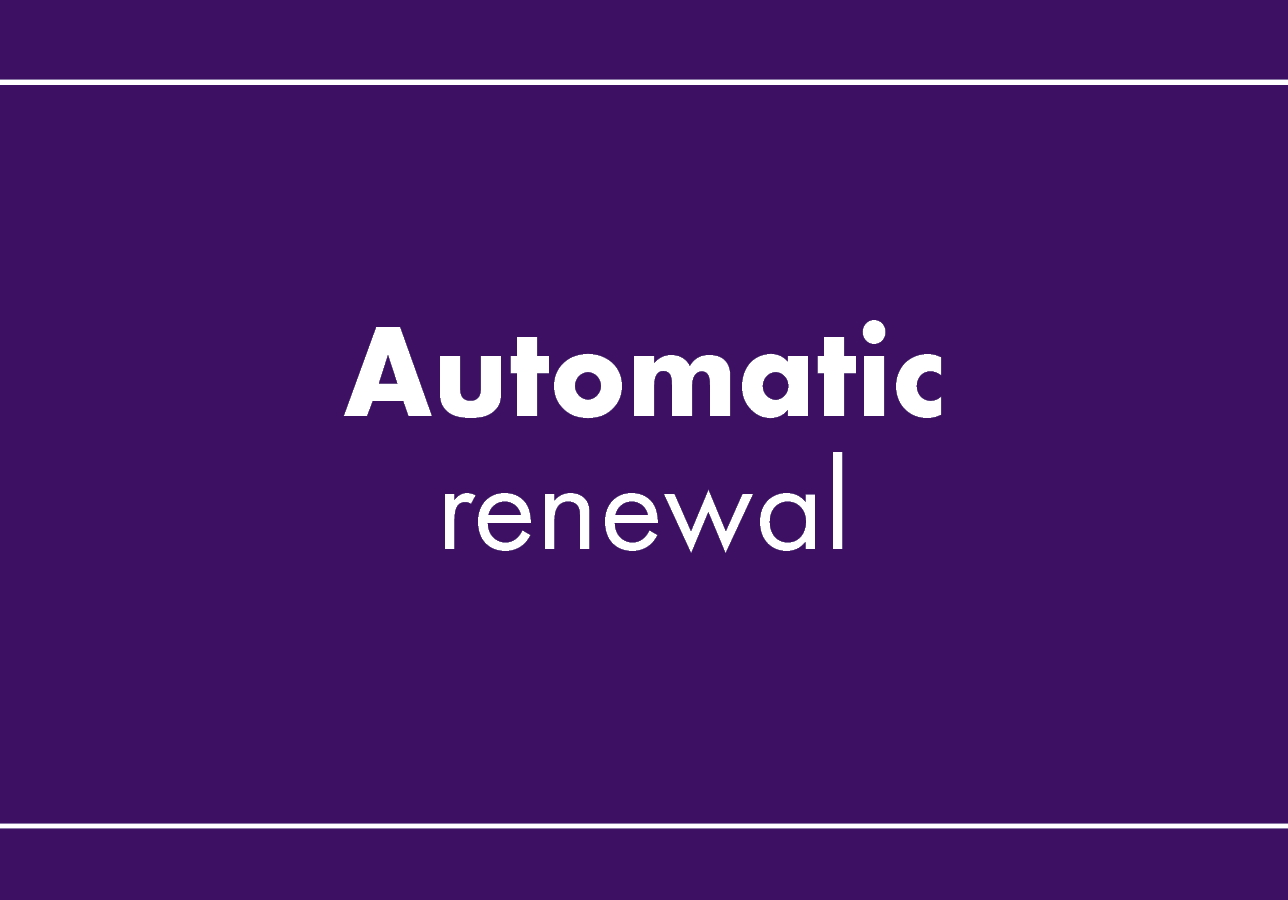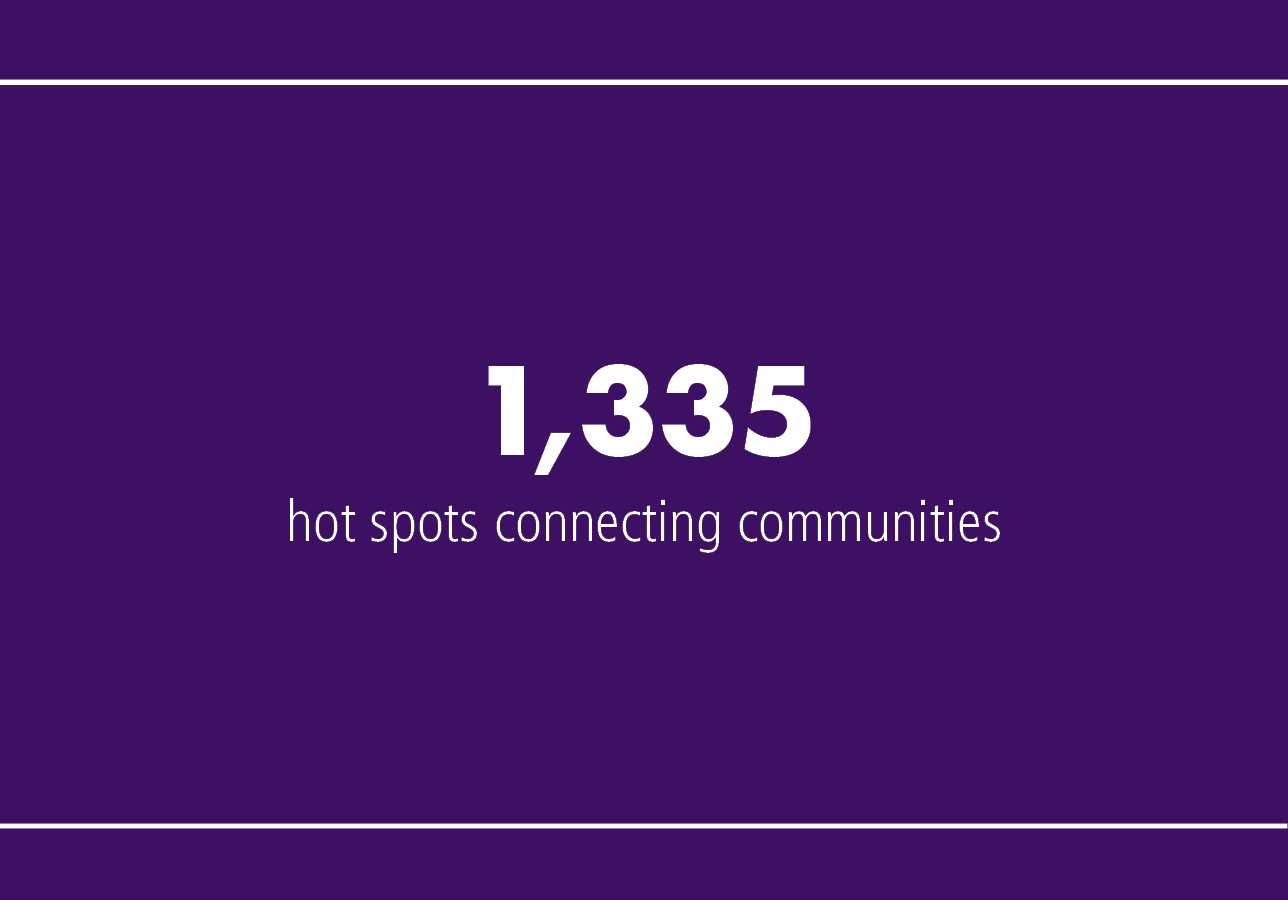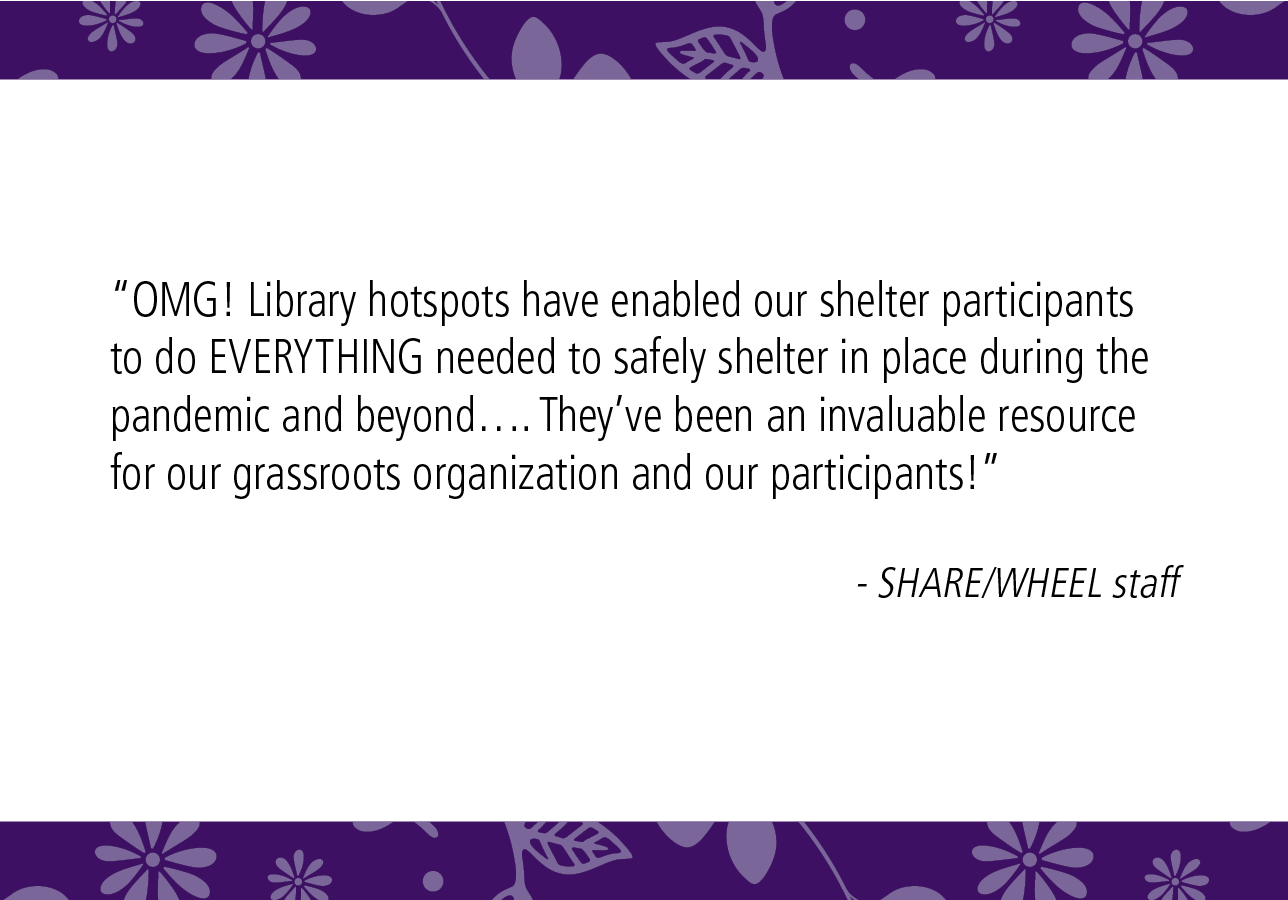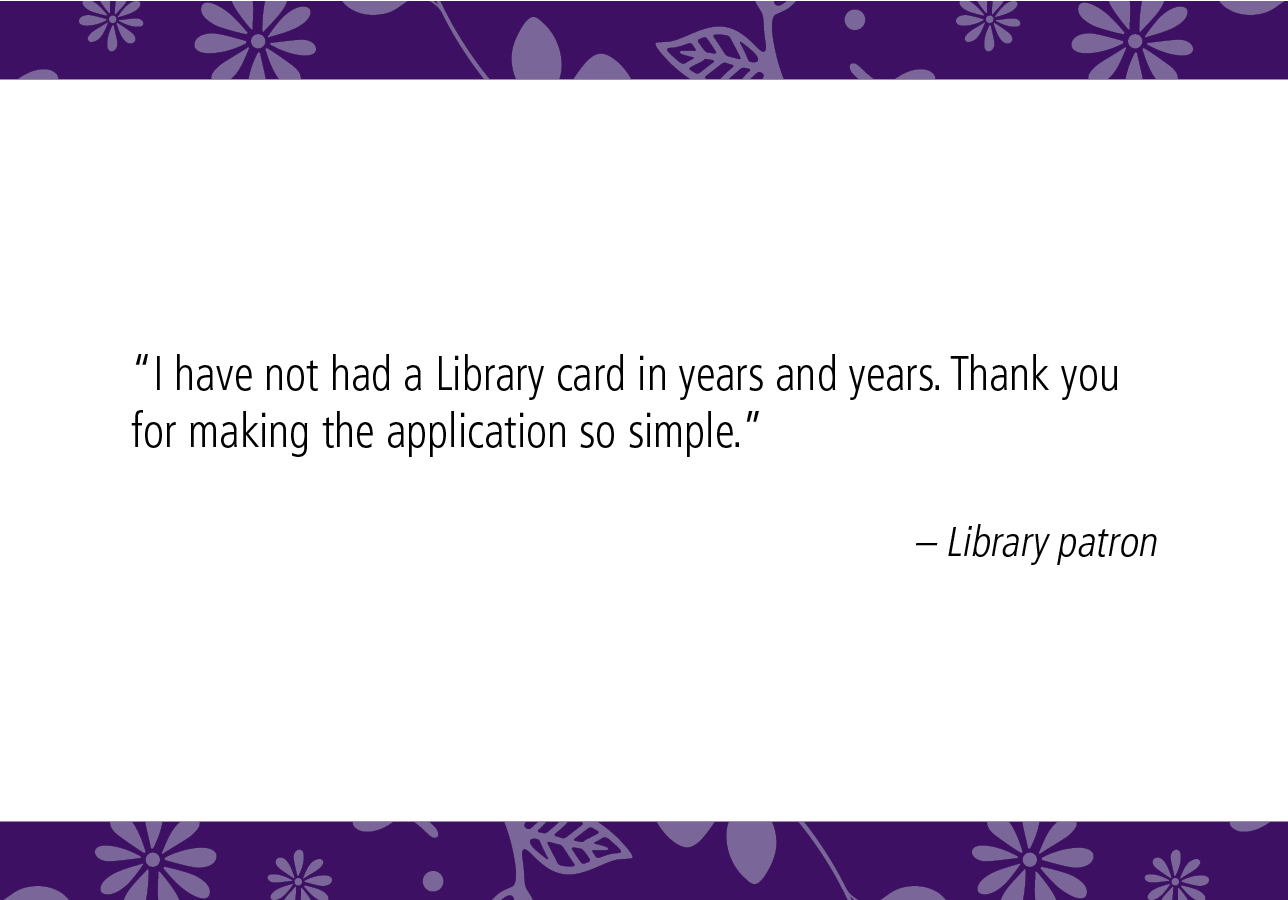 Reopening all 27 Library locations
After almost one year of the COVID-19 pandemic, a top priority for the Library was restoring in-building services.

In the first quarter of 2021, the Library increased locations with Curbside Service from 11 to 15 and book return locations from 13 to 19.

In April 2021, we began reopening Library locations. Patrons could once again browse collections, use a computer or access Wi-Fi, get assistance from Library staff or simply sit and read.

During a record-breaking triple-digit heat wave that hit Seattle in June 2021, we expanded open hours at air-conditioned locations and provided respite from the heat to thousands of Seattle residents.

By the end of October 2021, we had reopened all 27 libraries. Many branches were again open every day of the week.

In November 2021, the Central Library's Library Equal Access Program (LEAP) assistive technology lab reopened with limited hours. The LEAP Lab has equipment and technology to help patrons with disabilities access electronic and printed information.
Mobile Services on the road
In 2021, we continued reactivating our Mobile Services, which focuses on safely and efficiently providing Library services to those with barriers to access, including older adults, individuals with disabilities and preschoolers from low-income families. Mobile Services reaches every corner of the city.

By the end of 2021, our Bookmobiles and vans were making regular visits or deliveries to 18 preschools, 65 adult facilities/buildings and 12 homeless encampments. We also provided services to 94 individuals through Books by Mail. We also made monthly deliveries to 37 home service patrons.

Seattle preschools and childcare centers that receive Mobile Services have to either be public programs for low-income families, private programs that have at least 25% subsidized students or programs that serve primarily students with disabilities. We prioritize programs that primarily serve families at or below 300% of Federal Poverty Guidelines.

Mobile Services also made regular community Bookmobile stops from January through August in neighborhoods not served by Curbside Service, including South Park Plaza, Magnuson Community Center and Georgetown.
Expanding access
The Library made several changes to expand access to collections and services throughout the year.

We added automatic renewal of checked-out physical materials, which meant that books, DVDs and other physical materials are automatically renewed up to three times if no one else is waiting.

We improved the online registration process for Library cards, making it possible to get a Library card in minutes and offering applications in multiple languages. We issued more than 37,000 new Library cards in 2021.

We launched "Get Started with the Library" web pages and an online Library Card Application in Chinese at www.spl.org/ZH. These sections of www.spl.org are also available in English, Spanish and Vietnamese.

We added a new reciprocal borrowing agreement with the Tacoma Public Library. We now have eight such agreements with libraries in the Puget Sound region.
Keeping communities connected
The Library's hot spot borrowing program helped patrons and community members access the internet, which remained a critical need in 2021 for everything from social connection to remote learning to entertainment.

The Library offered a total of 1,335 hot spots to the community in 2021. 775 were available to all patrons via our catalog, which were checked out over 6,800 times. We also offered 325 "outreach" hot spots to community organizations, including FEEST, YouthCare and the Low Income Housing Institute's Tiny House Villages, which reach communities disproportionately impacted by the digital divide. With support from federal COVID relief funding, we loaned another 235 hot spots to partners including the Seattle World School and Seattle Parks and Recreation's youth program.

Our outreach team works with partners that provide direct support and services geared toward building power, skills, connections, knowledge and well-being. Through these partnerships, we centered people from BIPOC (Black, Indigenous, People of Color) communities, immigrants, refugees, people experiencing housing insecurity, diverse linguistic communities, people with low or no income, members of LGBTQ+ communities and survivors of domestic violence.

Highlights of our 2021 work included providing hot spots to Share/Wheel to support connectivity for residents at new emergency shelters; to youth at YouthCare; to Rosie's Village, a new Tiny House Village in the U-district; and to Chief Seattle Club to enroll clients at King's Inn and provide client assessments and housing services.
The Library's work was informed by ongoing community conversations, interdepartmental City workgroups and data from sources such as the City's most recent Technology Access and Adoption Study.

Participants and partners shared heartfelt stories about what they were able to do with the support of the hot spot program, including attending virtual school, obtaining a GED, learning new skills, improving employment readiness, creating resumes, connecting with case managers, finding essential services, connecting with family and friends and finding entertainment.